Desktop SJ35 Extruder
SJ35 extruder for 3d printing filament or granulating line in laboratory or institute.
Desktop type 35mm diameter extrusion screw and 12:1 length diameter ratio which is 400mm effective working length.
Lab granulating production line
Water tank
Tractor
Pelletizer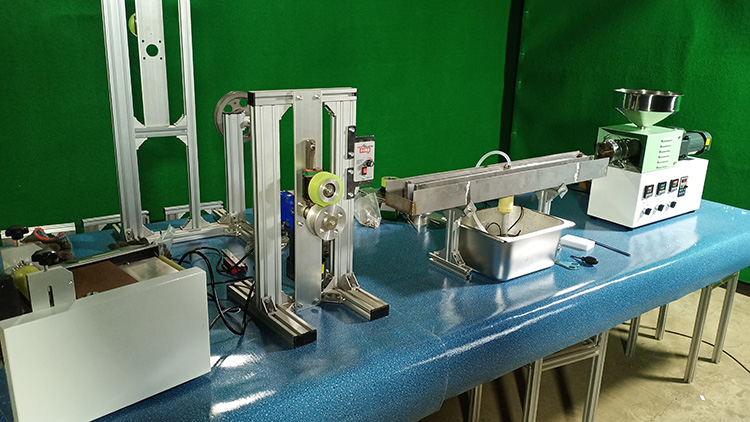 SJ35-Desket is only the SJ35 extruder on the very left.
Pelletizer is only the pellet cutting machine on the very right.GL - Tractor is the tractor only on the second from the right
SJ35-GL is the whole above 3 parts and the water cooling tank you can find in the picture.