Desktop SJ35 Extruder
SJ35-Desket is part number for the Desktop Extruder
Pelletizer filament cutting machine
GL-Tractor granulating use Tractor unit
SJ35-GL is granulating production line includes SJ35-Desket Extruder, water-cooling tank, GL-Tractor and the Pelletizer.
SJ35Line is filament production line incudes SJ35-Desket Extruder, water cooling tank, Tractor (it's different with GL-Tractor), Spooling Unit (Arrangement and Metering). Fialment diameter measuring unit (Laser Gauge?) is Not included.
SJ35 extruder for 3d printing filament or granulating line in laboratory or institute.
Desktop type 35mm diameter extrusion screw and 12:1 length diameter ratio which is 400mm effective working length.
Lab granulating production line
Water tank
Tractor
Pelletizer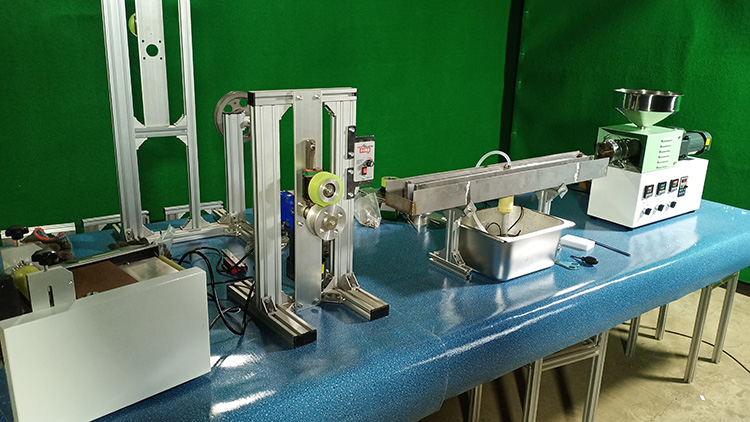 SJ35-Desket is only the SJ35 extruder on the very left.
Pelletizer is only the pellet cutting machine on the very right.GL - Tractor is the tractor only on the second from the right
SJ35-GL is the whole above 3 parts and the water cooling tank you can find in the picture.
Optional DIE for slim plate or addon Tubing DIE are available upon request, please by email or leave us message following the item you want to know for more and the pricing, thanks.