Desktop SJ35 Extruder
SJ35-Desket is part number for the Desktop Extruder
Pelletizer filament cutting machine
GL-Tractor granulating use Tractor unit
SJ35-GL is a granulating production line that includes the SJ35-Desket Extruder, water-cooling tank, GL-Tractor, and the Pelletizer.
SJ35Line is a filament production line that includes an SJ35-Desket Extruder, water cooling tank, Tractor (it's different from GL-Tractor), Spooling Unit (Arrangement and Metering). The filament diameter measuring unit (Laser Gauge?) is Not included.
SJ35 extruder for 3d printing filament or granulating line in laboratory or institute.
Desktop type 35mm diameter extrusion screw and 12:1 length diameter ratio which is 400mm effective working length.
Lab granulating or pelletizing production line
Water cooling tank
Tractor
Pelletizer or granulator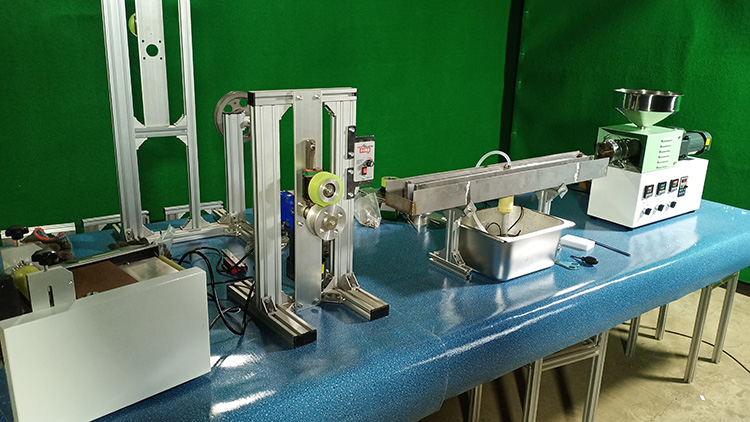 SJ35-Desket is only the SJ35 extruder on the very left.
Pelletizer is only the pellet cutting machine on the very right. GL-Tractor is the tractor only on the second from the right
SJ35-GL is the whole above 3 parts and the water cooling tank you can find in the picture.


Optional DIE for a slim plate or addon Tubing DIE are available upon request, please by email or leave us a message following the item you want to know for more and the pricing, thanks.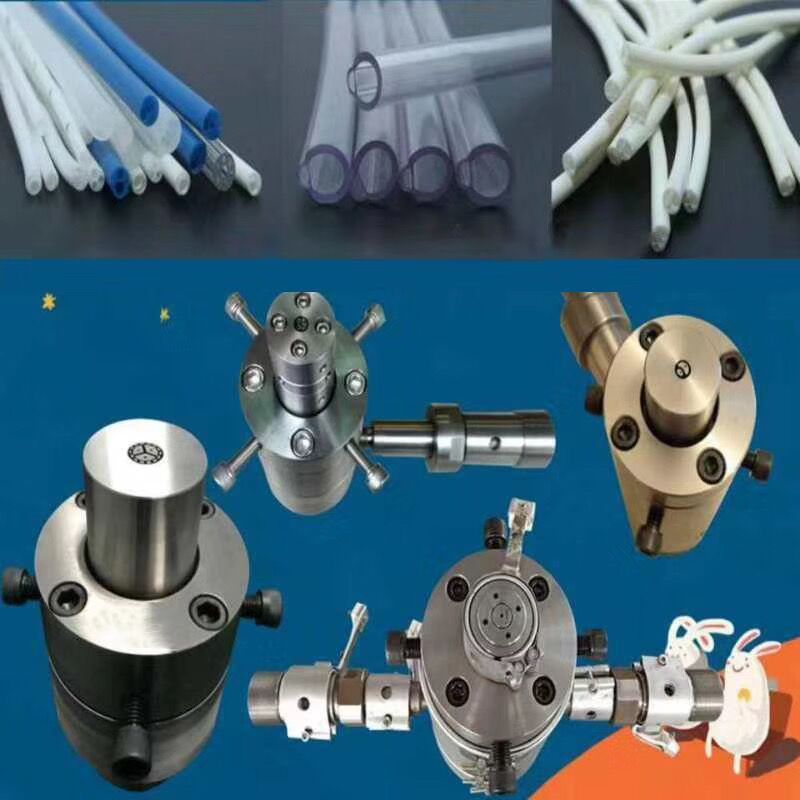 SJ35-GL comes with a standard cutter (pelletizer). G-Pelletizer will be 300USD higher in pricing.

With the G-Pelletizer, you do Not need an extra tractor for the filament output.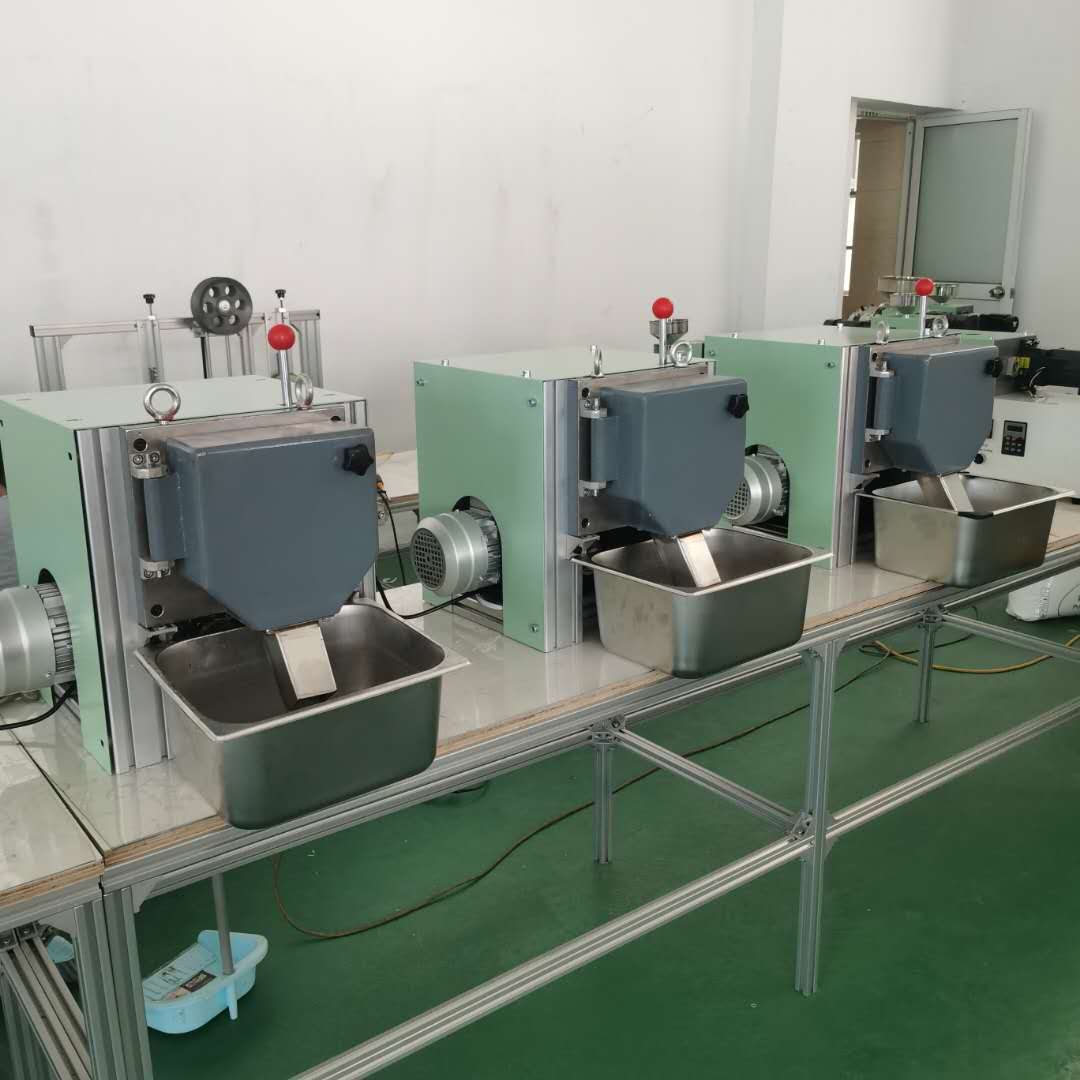 SJ35-Desket-H high-temperature extruder up to 500C, Servo Motor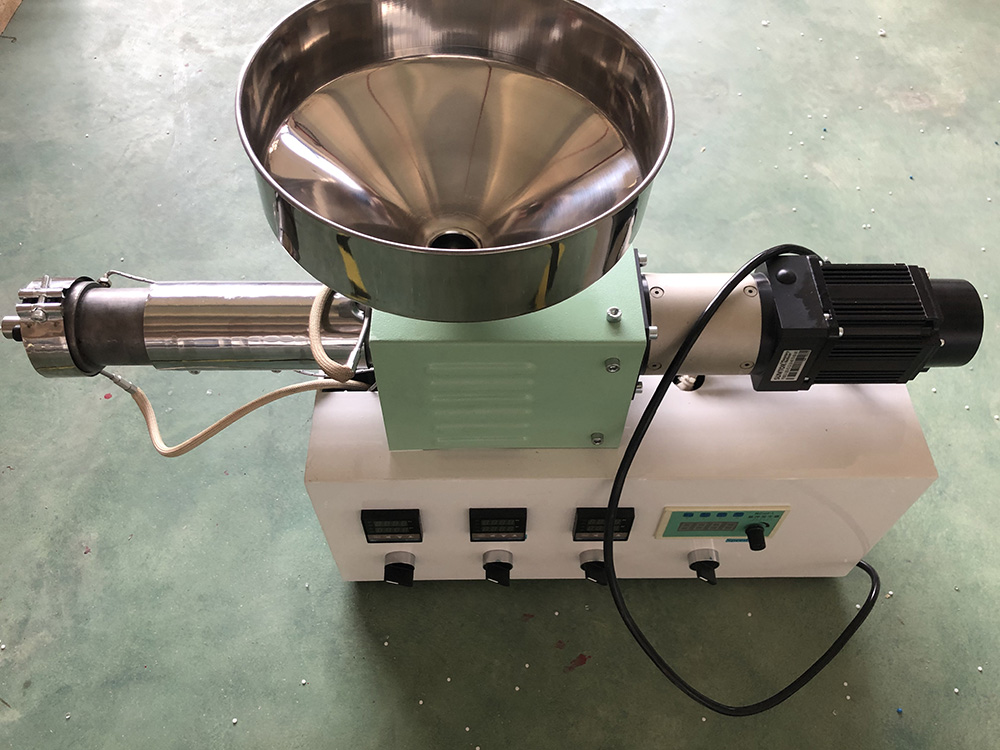 PET Recycling Practical Notice:
The SJ35Line filament production line can be used for PET Recycling. About the tolerance, it's practical to adjust the speed of the extruder and the tractor, because the extruder and the tractor do not have a synchronously controlling system. Our practical tolerance could be +-0.05mm.
1. Make sure the temperature of the screw and barrel zone reaching the melt for the PET and then to start the Extruder. Temperature does Not reach may cause the extruder, especially the motor getting hot, also the screw is easily worn out.
2. You need a hot water supply in the cooling tank, to keep it 60-70 centi-degree would be good, we use an induction cooker to keep warm. :-)
3. Keep the extruder and the water tank as close as possible, then the filament can be cooled down ASAP.
4. The temperature of the DIE (Nozzle) as lower as the extrusion can be extruded out.
5. Make sure the filament between the extruder and the tractor tightly and submarine the hot water in the cooling tank.
SJ35-S410UoI 35mm diameter plastic screw designed by University of Idaho ME Department for the SJ35 Extruder