Desktop Pneumatic Press Machine
1, with compressed air as the power source, high efficiency and easy to operate, can reduce the labor force, can be suitable for manual operation, automated assembly line operation
2, simple structure, convenient operation, cheap price, superior performance, no oil pressure system, and the noise generated by the electric standby. Can save electricity consumption to reduce production costs, with a very high cost.
3, easy to adjust, simply adjusting the air pressure can be up to the required pressure, the cost rate is high. Guide rod with anti-rotation. Guide plate, high precision, can meet the precision punching load;
4, according to different products and mold, adjust the height of 'speed, stroke, pressure and stamping time;
5, can choose two hands to control buttons and footswitch, can increase the protection device, heating mold, high-temperature control and pressure sensor. Control device to meet safety standards, to ensure the personal safety of operators.
6, using a microcomputer control system, can choose manual, semi-automatic, fully automatic operation, the other can increase the control device.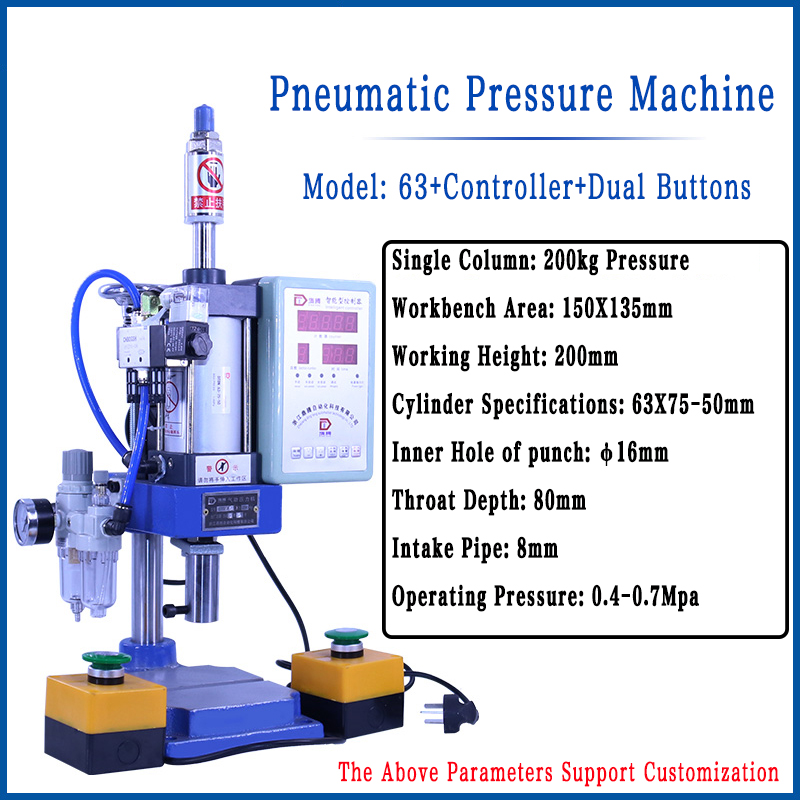 Full range of gas-liquid table - precision presses, is a small precision pressure equipment.
Suitable for electronic, instrument, camera, bending, hardware and garment, shoes and caps;
The sheet, strip, sheet cutting, punching, blanking, forming "free bending, riveting process;
Suitable for non-ferrous metals, plastic parts, such as processing.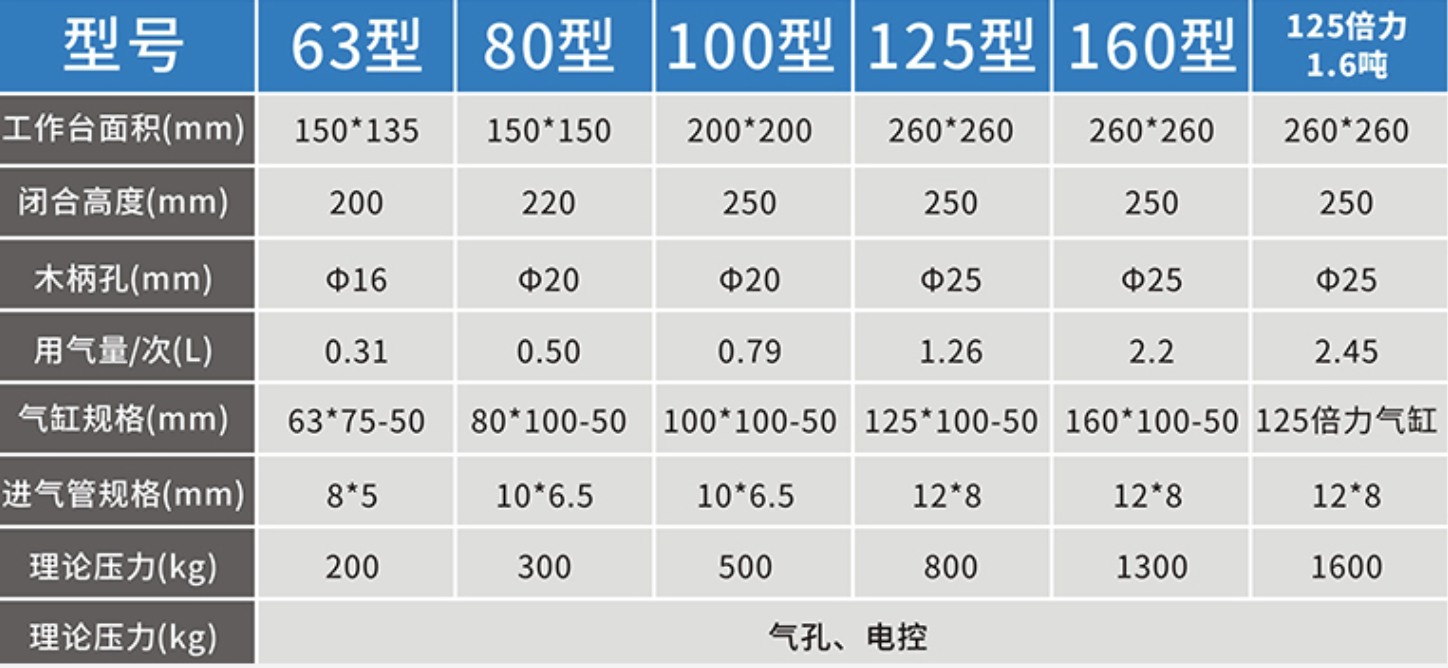 It states the working area, working height, the punch size, air consumption per round, cylinder type, the pneumatic tubing size, pressure in theory.
220VAC versions are in stock and 110VAC will be 10USD higher and can be Customized in 3-5 days.