Disposable Razor Assembly Line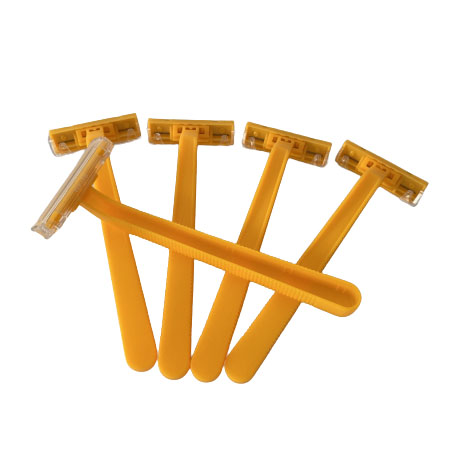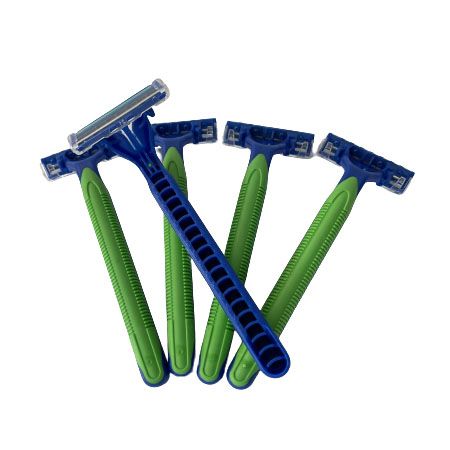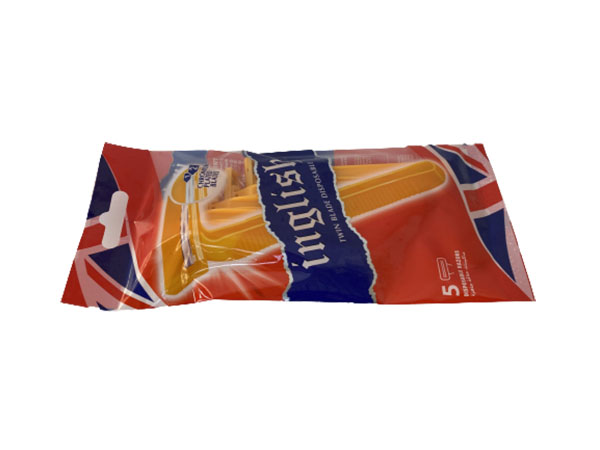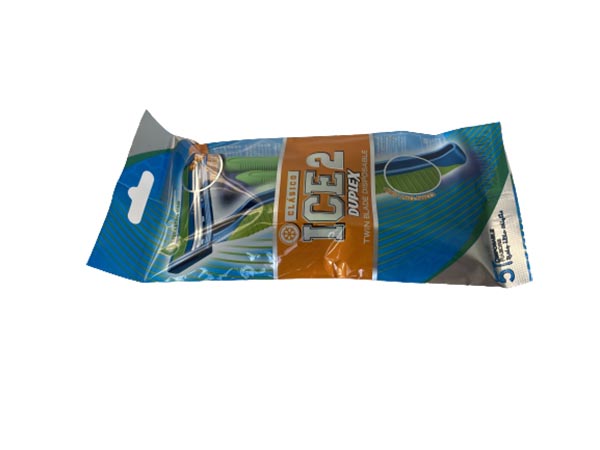 You can buy these 2 kinds of disposable razors from us at a price of 0.5USD and 0.6USD per pack of 5pcs. For bulk orders, welcome your inquiry to sales@robotdigg.com
Disposable razors are quite similar to the toothbrush which has a wide market. Ever before in China, when you go to a hotel, a disposable razor is provided in every room reserved.
If you want to have your own disposable razor assembly production line
1. Do you already have the plastic parts supply and the blades?
If you do Not have plastic parts, you will need an Injection Molding Machine for the production. Big cap, small cap, the plastic cover and the handle.
2. Do you have an idea of which disposable razor you want to produce?
One, two, or three blades, automatic handle assembly, or manual machine. You'd better send us the razor samples or do the same razors as we do for a quote.
3. Turnkey solution of disposable razor assembly?
After deciding which disposable razor you want to produce, first, you will need to pay the price for the molds of the injection parts and then make the decision to buy the injection molding machine at your local or from us.
Once the injection parts Molds are ready, the good news is that we have a supply of blade, spacer, lubricant strip and so on for the disposable razors.
We can come to the Assembly Production Line at last, the production capacity is about 2000-3000 per hour per assembly line.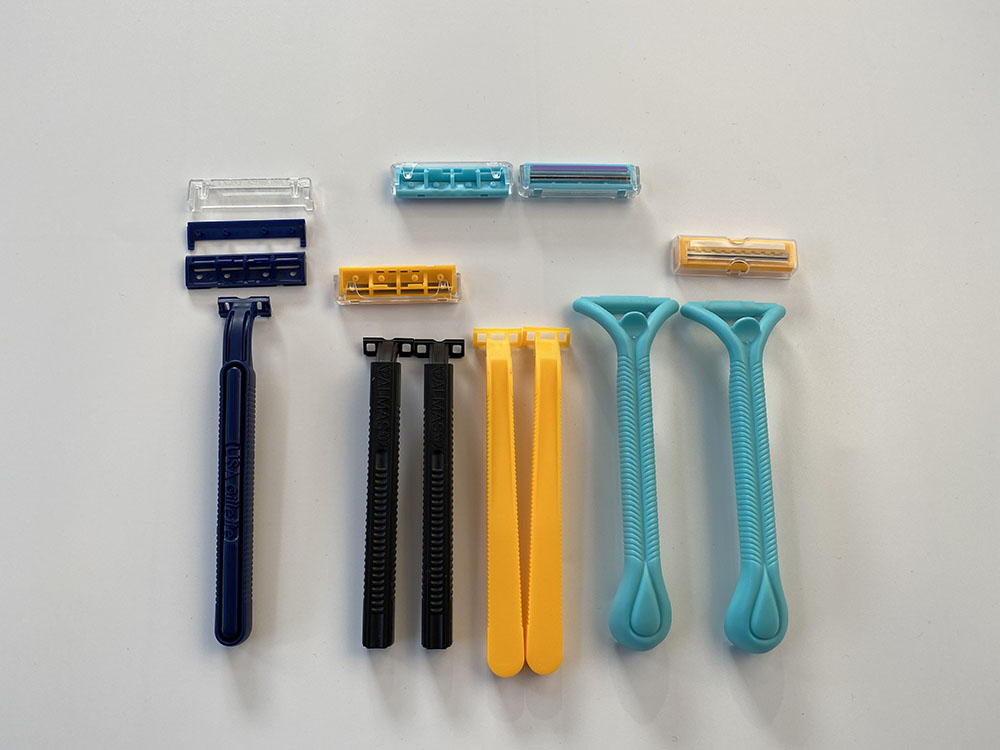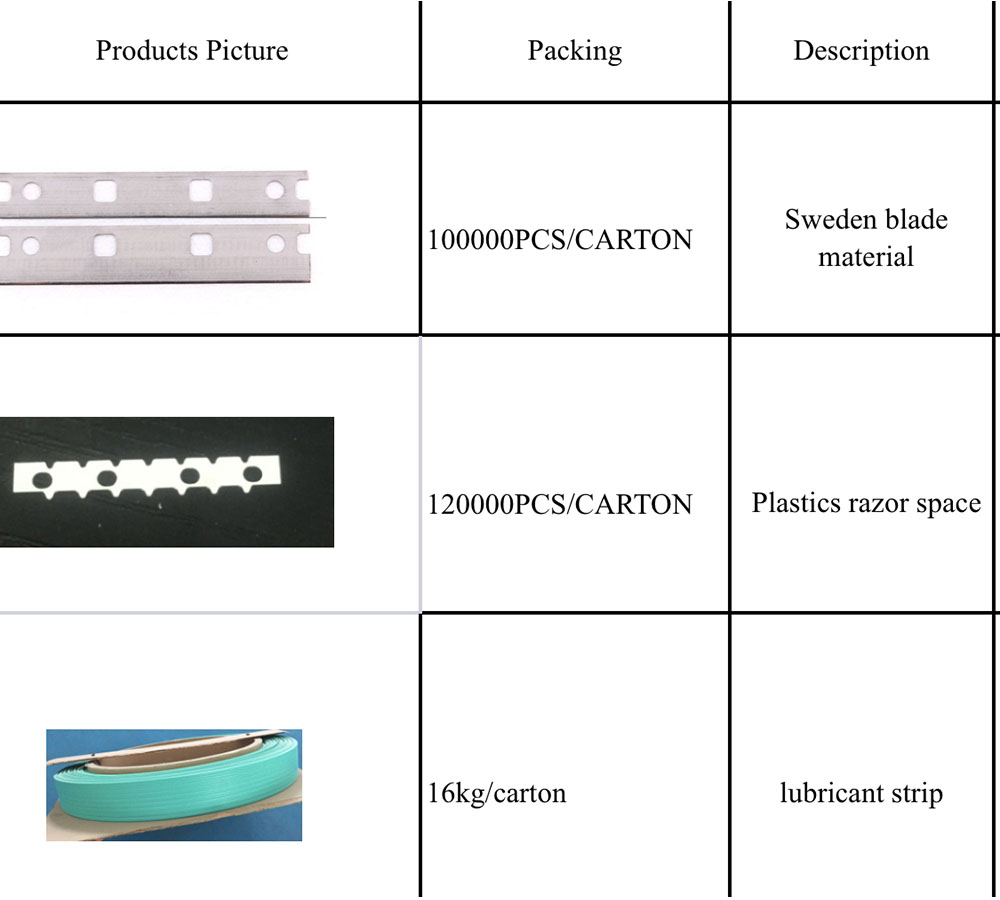 A general quotation for reference
Razor Assembly Line


The full-automatic disposable razor assembly line is suitable for assembling Disposable Razor Head. Automatic assembly and riveting the blades, plastic parts, spacer into a razor head. Can be used with Lubricate Machine to stick the lubricating strip and put on the protection cover automatically.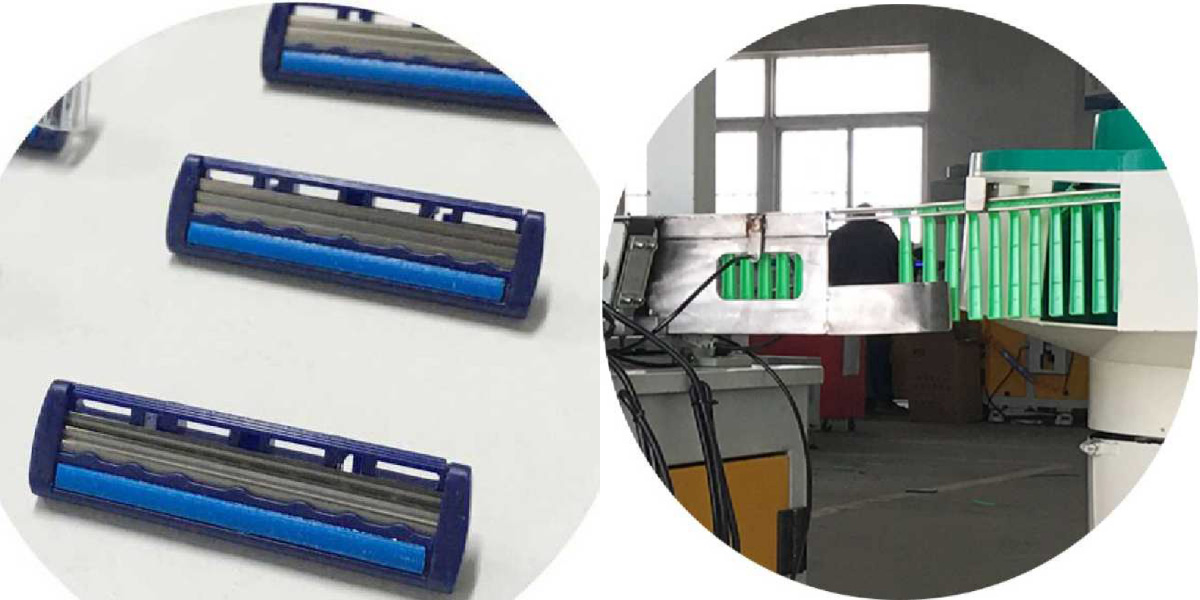 Razor Head Assembly Machine--Round
Technical Data:
Razor Type: Disposable razor head
Machine Procedure: Assemble ledge, blade, spacer, the platform automatically
Capacity: Twin Blades 48 pcs/min
Three Blades 45 pcs/min
Power:3KW
Main Voltage:380V-50HZ
Dimensions:2500*2300*1800mm
Machine weight:1000KG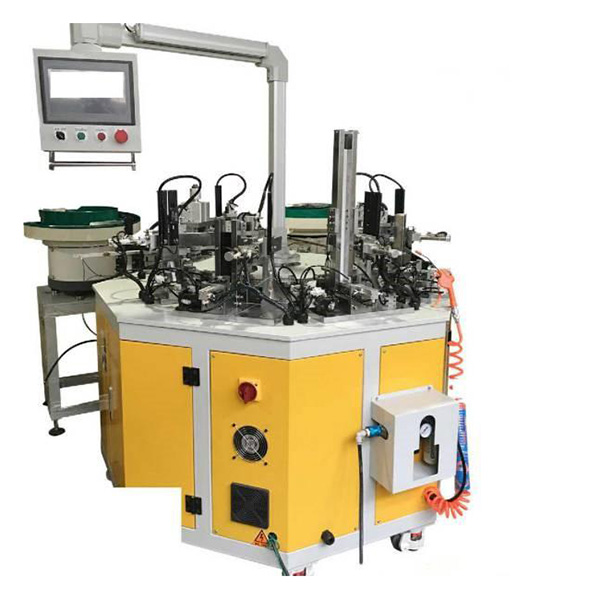 Razor Head Assembly Machine--Linear
Technical Data:
Razor Type: Disposable razor head
Machine Procedure: Assemble ledge, blade, spacer, the platform automatically
Capacity: Twin Blades 40 pcs/min
Three Blades 38 pcs/min
Power:3KW
Main Voltage:380V-50HZ
Dimensions:3600*1400*2100mm
Machine weight:1300KG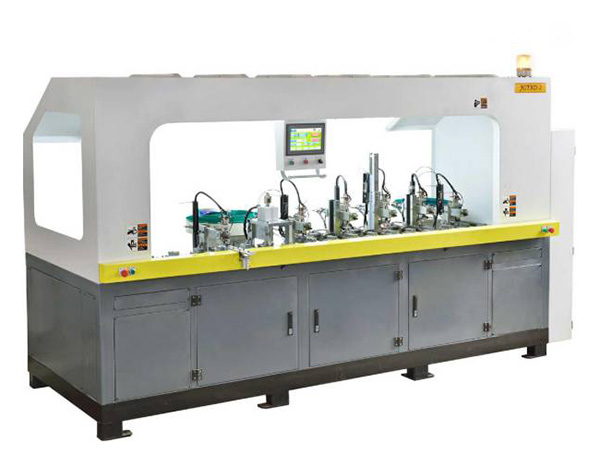 Lubricant and Cover Machine
Technical Data:
Razor Type: Disposable razor head
Machine Procedure: Paste lubricant and install cover automatically
Capacity: Same as razor head machine
Power:1KW
Main Voltage:220V-50HZ
Dimensions:2600*850*1350mm
Machine weight:390KG

Lubricant Machine
Technical Data:
Razor Type: Disposable razor head
Machine Procedure: Paste lubricant automatically
Capacity: Same as razor head machine
Power:0.6KW
Main Voltage:220V-50HZ
Dimensions:1850*1350*1480mm
Machine weight:180KG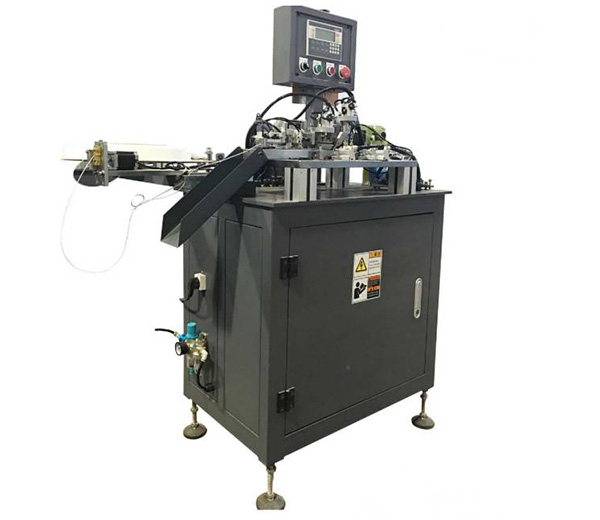 Razor Handle Machine
Technical Data:
Razor Type: Disposable razor head
Machine Procedure: Instal handle automatically
Capacity: Same as razor head machine
Power:1KW
Main Voltage:220V-50HZ
Dimensions:1850*750*1360mm
Machine weight:370KG