Steel retainer linear bearings for high temperature applications
LM16GA, LM20GA are available in stock for quick response.
LM16GA is for 16mm smooth rod and LM20GA is for 20mm smooth rod.
Frame is made of ST14 steel
Retainer: ST14 steel
Ball Bearings: Gcr15 steel
Compared with injection molded nylon retainer linear bearings, steel retainer ones are better quality and long life span, they are good for high temperature applications like Food Machinery, etc.
Can stand up to 800 centi-degree. LM25GA, LMF16GA, LMH16GA, LMK16GA, LMF20GA, LMK20GA, LMH20GA, LMF25GA, LMK25GA, LMH25GA and long boday steel retainer linear bearings are also available as per request.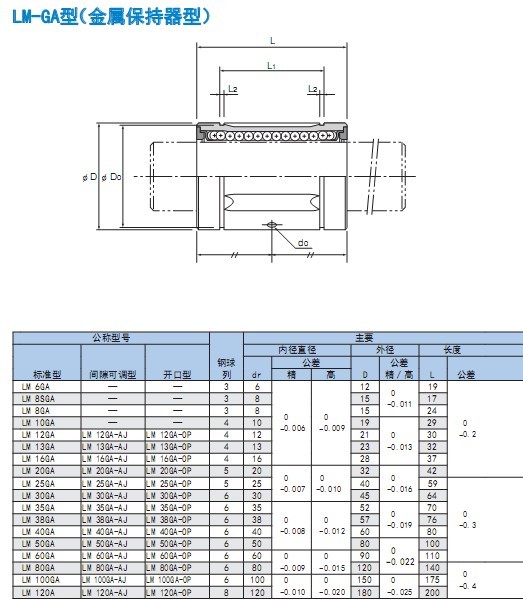 Linear Bearing that THK innovated.