Clamp type shaft collar
Aluminum alloy circular fixed sleeve bearing clamping ring limit ring retaining ring Shaft Collars with Slit SCS 6mm 8mm 10mm 12mm, 15mm, 16mm, 17mm, 20mm, 25mm, 30mm, 35mm and more:
Shaft collar also called shaft sleeve, check ring, axle ring, locating ring. called shaft collar in English, shaft sleeve has many types, British system sleeve aperture is from 1/8 inch to 6 inch, we have total about 1830 kinds of products with inner diameter from 2 to 70, recommend to use our shaft collar and outer diameter tolerance g6-h5-f8 for guide shaft, shaft's outer diameter tolerance g6-h7, mounted for bottom base, materials included: 303 stainless steel, 316 stainless steel, black carbon steel, yellow galvanized carbon steel, high-strength aluminum alloy and engineering plastics etc.
Common types for shaft collar are: set screw type shaft collar, slit type shaft collar, split type shaft collar, double-sided cutting type shaft collar, double holes type shaft collar, double-threaded type shaft collar, handle fast-mounted type shaft collar, with polyurethane shaft collar.
Can customize it as per standard Japan MISUMI, IWATA, RULAND etc.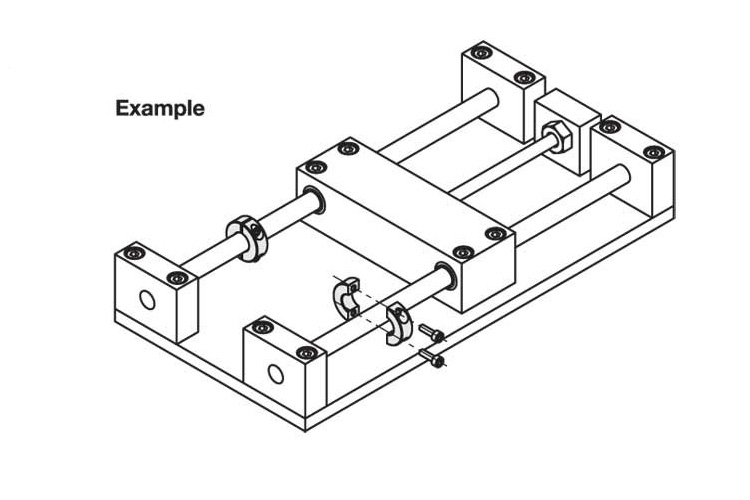 Recommended types for shaft collar:
Set screw type shaft collar: price is favorable, compared to slit type, the thickness is thinner.
Slit type shaft collar: compared to set screw type, connecting force is larger, can avoid to damage shaft when connecting.
Split type: due to after installation, maintenance is very convenient, can avoid to damage shaft when connecting.
Handle type: can install when no tool, is suitable for frequent loading and unloading parts.