Nozzle for LEDs
Pick and place nozzle for LED 2020, 2525, 3030 or 3535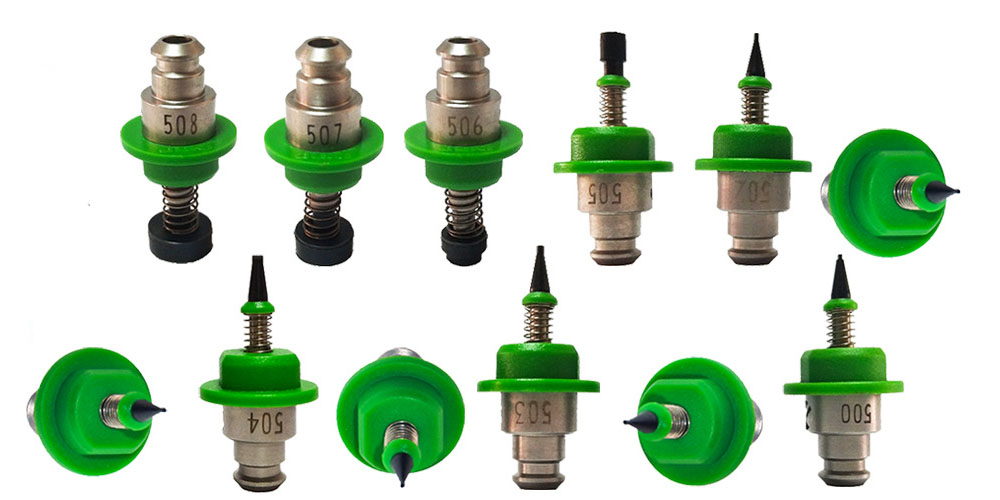 An SMD LED Module (surface-mount device light-emitting diode module) is a type of LED module that uses surface-mount technology (SMT) to mount LED chips on printed circuit boards (PCB). It is a self-contained surface-mount LED device designed either to function on its own or to plug into a compatible unit.
Other types of LED lighting that are not SMD are the newer and more powerful luminescence COB (chip on board) and MCOB (multi-COB), finally there are the older DIP LEDS, "Dual In Line Package", DIP LED providing only low luminescence.
SMD 3528 Chips (Which are utilized in our Luma5 strips) are perhaps the most common of all LED light strip chips. They are the least bright and least power intesive of the three chips we use at HitLights, and are most commonly used for accent lighting, such as above kitchen cabinets and around the crown moulding below the ceiling. Our Luma5 strips typically contain 18 LEDs per foot and come on a 5 Meter (16.4 Foot) Roll.