Omni Wheels for Robot or AGV
Directional Wheel 70mm with Coupling
Main Material: Rubber or Nylon
Color: Black n Yellow
Diameter: 70mm
Thickness: 46mm
Inner diameter: 16mm(hexagon)
Material: Rubber
Load: 50Kg
Hub dia: 6mm
Weight: 120g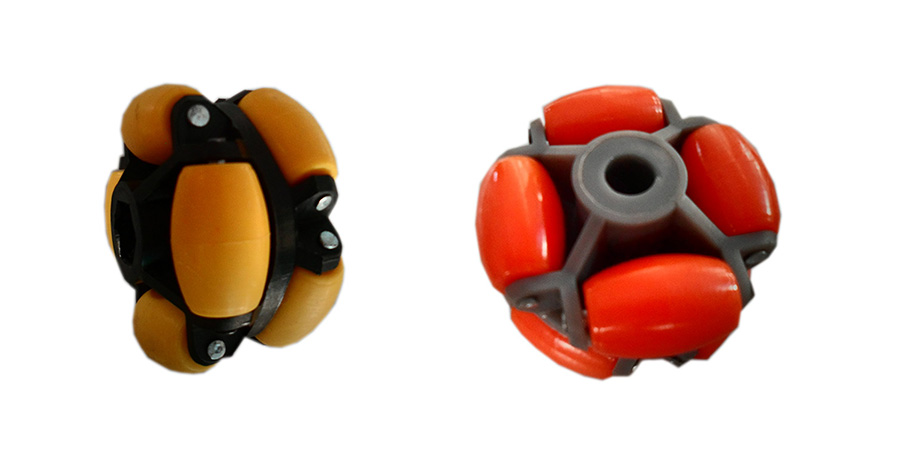 Diameter: 70mm which can load 50Kgs
Coupling 5mm bore (default), 4mm or 6mm are available on request.
Omni wheels or poly wheels, similar to Mecanum wheels, are wheels with small discs around the circumference which are perpendicular to the turning direction. The effect is that the wheel can be driven with full force, but will also slide laterally with great ease. Omni wheels are now getting popular on directional logistic conveying system to replace ball bearing transfer unit.