Vertical Injection Molding
Manual Injection Molding Machine
The manual and pneumatic vertical desktop injection molding machine is Not traditional screw feeding But a Plunger type which is suitable for small piece experiments and small piece low volume production purposes.
The manual injection molding machine RD-IM215.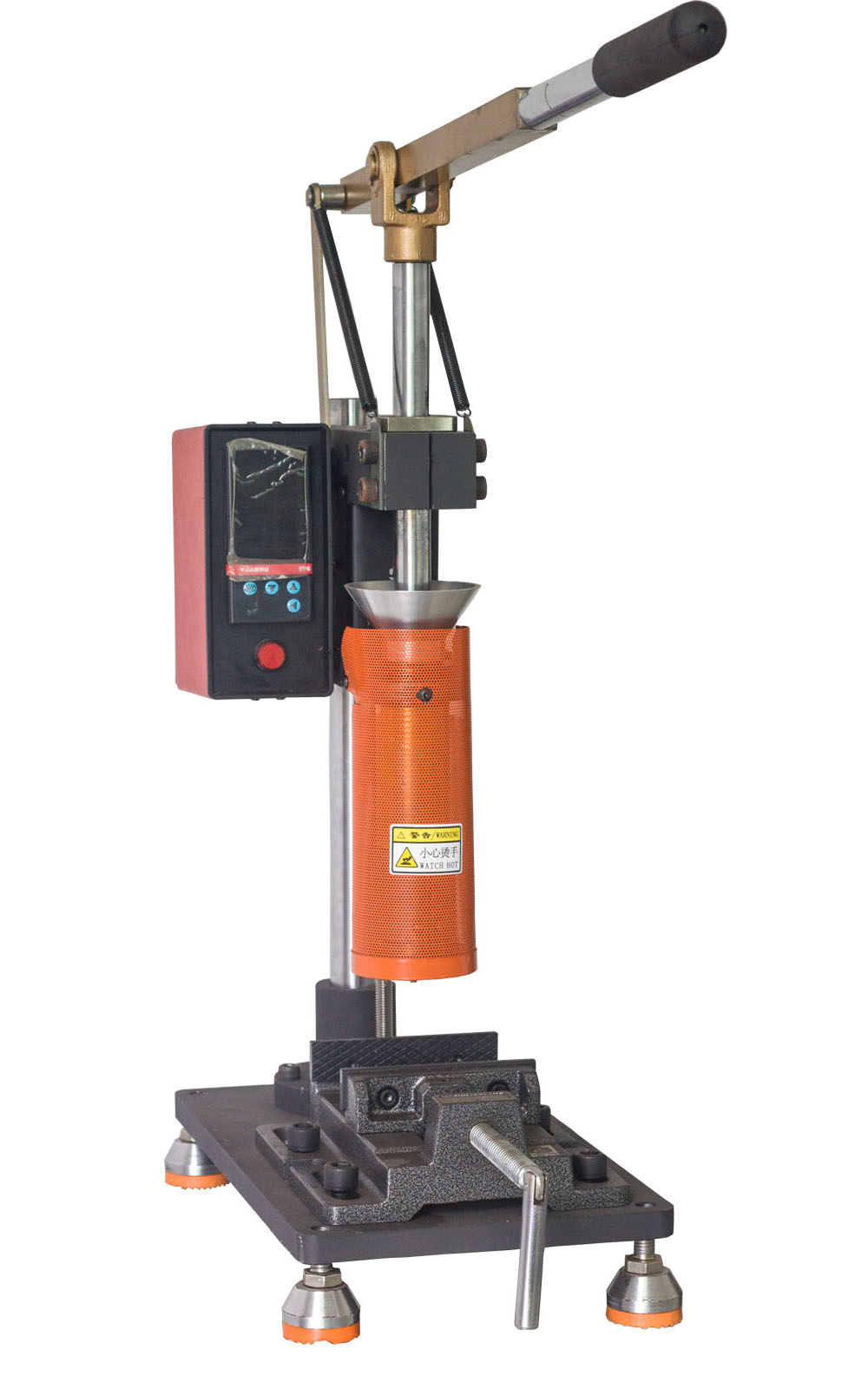 Can be used to inject ABS, PC, AS, PP, PE, PET or PVC, etc
Mold fix type: vise
Watts 220V 300W
Specification: 300*150*600mm
Pneumatic injection molding machine
RD-IM225 110V/220V 750W, pressure 1 ton PID temperature control
RD-IM240 110V/220V 1100W, injection time 1-99 seconds and suitable for ABS, PC, AS, PP, PE, PET, PVC.
RD-IM260 110V/220V 1100W, pressure 4 tons, manual clamping force 600KG
User Manual for the Pneumatic Injection Molding Machine.




1 First section temperature control PID
2 Second section temperature control PID
3 Control setting panel
4 Injection reset switch
5 Injection start switch
6 Stop ring
7 Cushion spring
8 Stop ring
9 Barrel
10 Clamping column
11 Supporting feet
12 Cylinder
13 Air pressure control switch
14 Barometric pressure indicator
15 Air input interface
16 Air switch
17 Air source-drain valve
18 Injection guide rod
19 hopper
20 Stop ring
21 Control buffer spring
22 Stop ring
23 Clamping handle
24 Clamping screw
25 Supporting feet
26 Rising speed control valve
27 The electromagnetic valve
28 Down speed control valve
29 The first section of the heating ring
30 The second stage heating coil
31 Solenoid valve voltage interface
32 Temperature control heating coil interface
33 110/220V voltage input port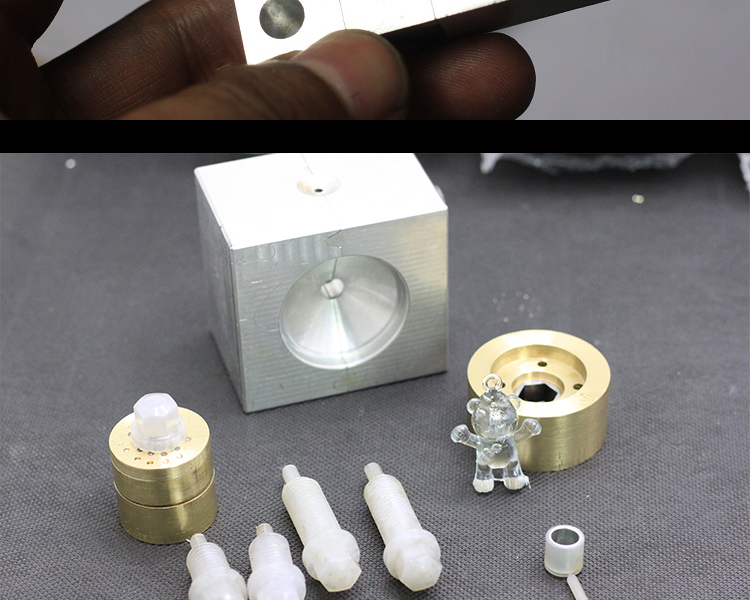 Clamping type: Manual
Clamping force: 600Kg
Stroke: 60mm adjustable
Mould size: 80*60*50mm adjustable
RD-IM225 Heating Elements 750W, the temperature can reach up to 400°C, 25 grams max per shot.
RD-IM240 Heating Elements 1100W, the temperature can reach up to 500°C, 40 grams max per shot.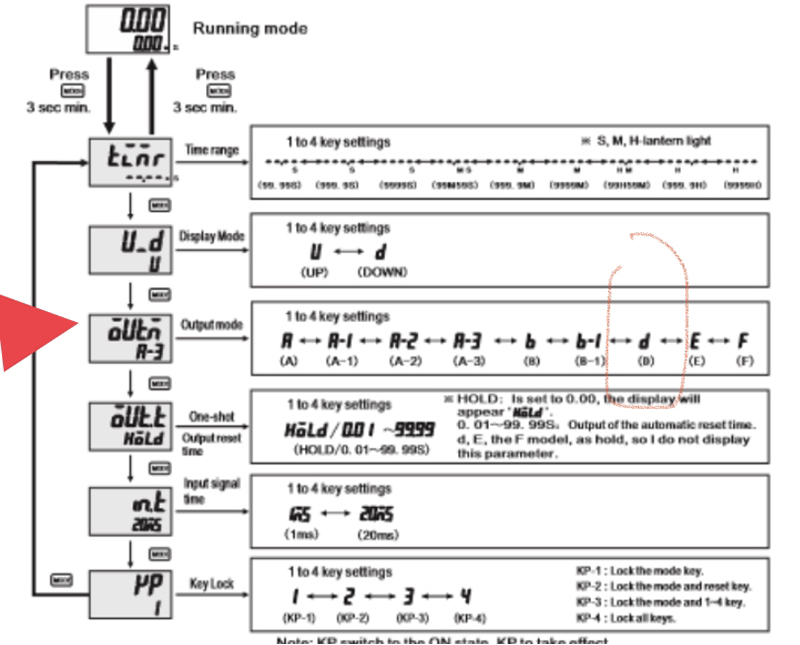 100 grams shot injection molding machine
The clamping unit is different from the manual, 20, 40 and 60 grams injection molding machine.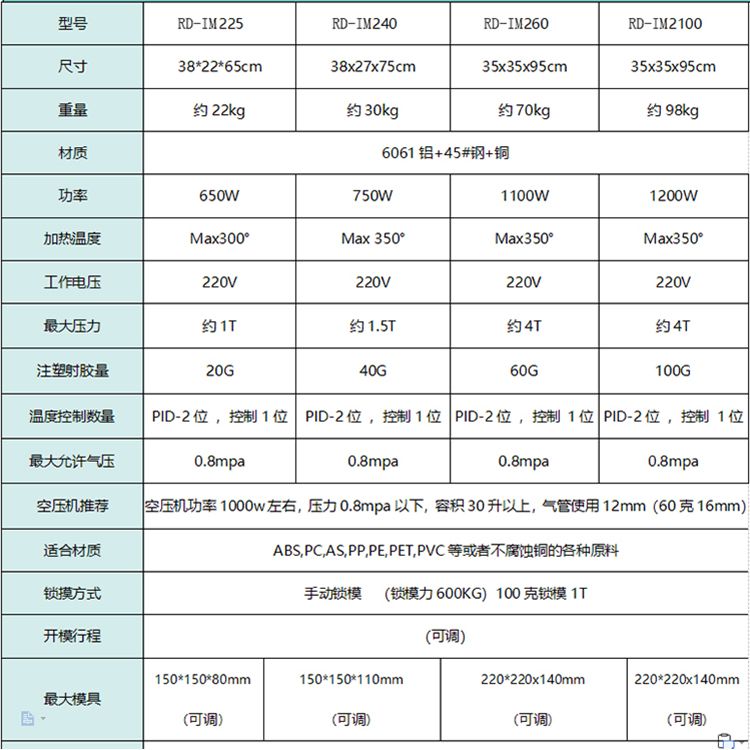 Pigeon Foot Ring Injection

Mold clamping unit
The standard offer is Manual Clamping using a threaded screw handwheel, there is an optional Pneumatic Clamping available to order which is 600 USD higher.