12V Brush DC Motor Peristaltic Pump
285 Brush DC Motor
2mm*4mm Silicone Tubing or Hose
Horizontal Mount plate included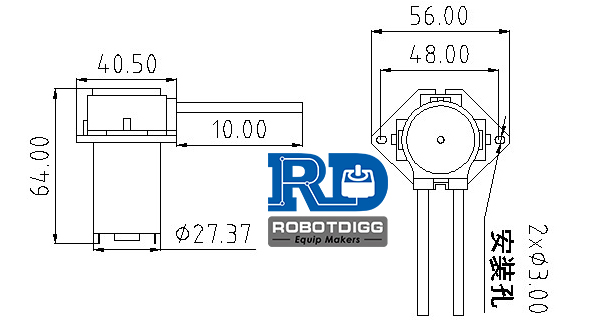 New coming: 12V-PPump-Flange Vertical Mount plate included.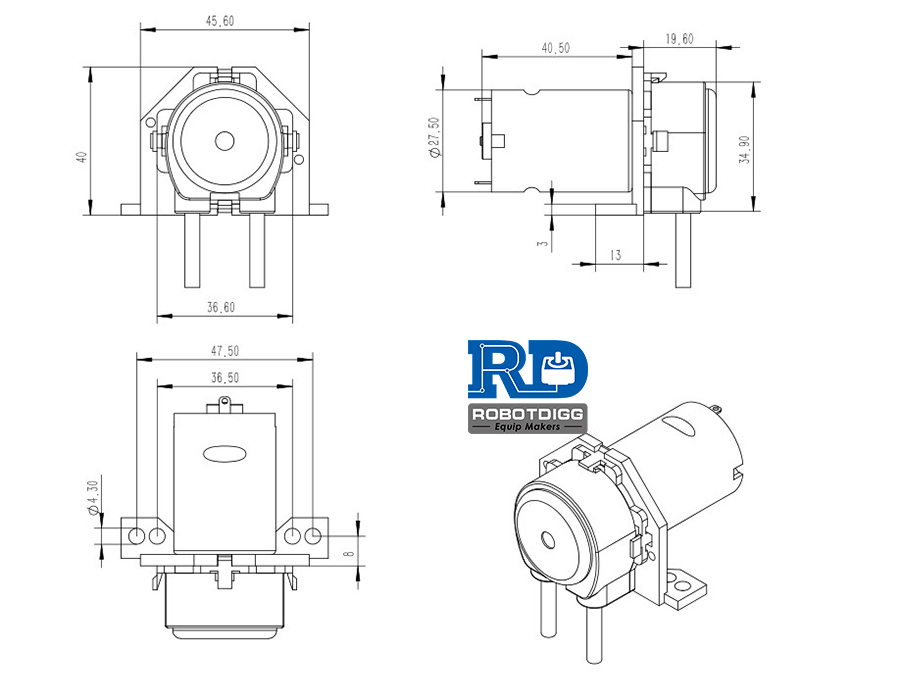 Volts: DC 12V.
Rated current: 80mA
Working condition: 0-40
Relative humidity <80%
Flow rate: : 0-100 ml/min
Rotate speed: 1-500 rpm
Driver size(x H): Dia.27.6 x Height 37.9 (mm)
Powerhead size(x H): Dia. 31.7 x Height 20.1(mm)
Silica gel tube(IDxOD): outer diameter 4mm,inside diameter 2mm
Flow direction: you can control the flow direction by the positive and negative connect
Pump head designed for easy disassembly type for easy cleaning and maintenance.