Electrical Injection Molding Machine
Before deciding to purchase this Injection Molding Machine, you could send us an email of the item you want to produce or test, STEP file or sample sent to us are fine.
A review and Quote on the Mold will be provided within 3 business days.
Note: there are only 2 servo motors which are for injection, mold clamp, and open. Mold adjusting, and screw movement to the spur are manual.
Mini desktop injection machine is the most cost-effective way to produce small plastic components in the market. This injection molding machine was born as a redesigned and optimized model of the traditional injection machine, and easy to apply for prototyping, testing, new product development, and small part production. Easy for maintenance, fast-changing mold, and lower investment for production.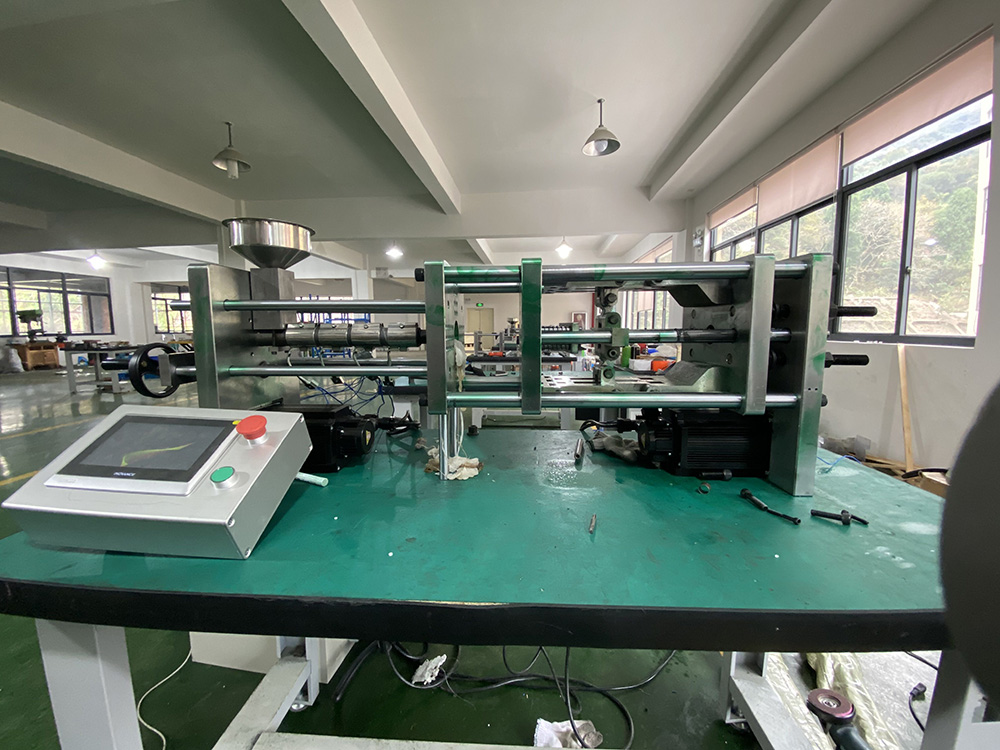 English User Interface

Technical parameter:
Machine Type: electrical servo motor drive
Style: horizontal extrusion
Control: PLC and HMI Touch Screen
Screw diameter: 16mm
Max injection per shot: 30g
Temperature: 0-500 C
Allowable mold size: 120*200 and height 140-200mm
Power supply: 220V AC single phase
Clamping force: 12T
Packing size:1500*505*735mm


Micro Desktop Injection Molding Machine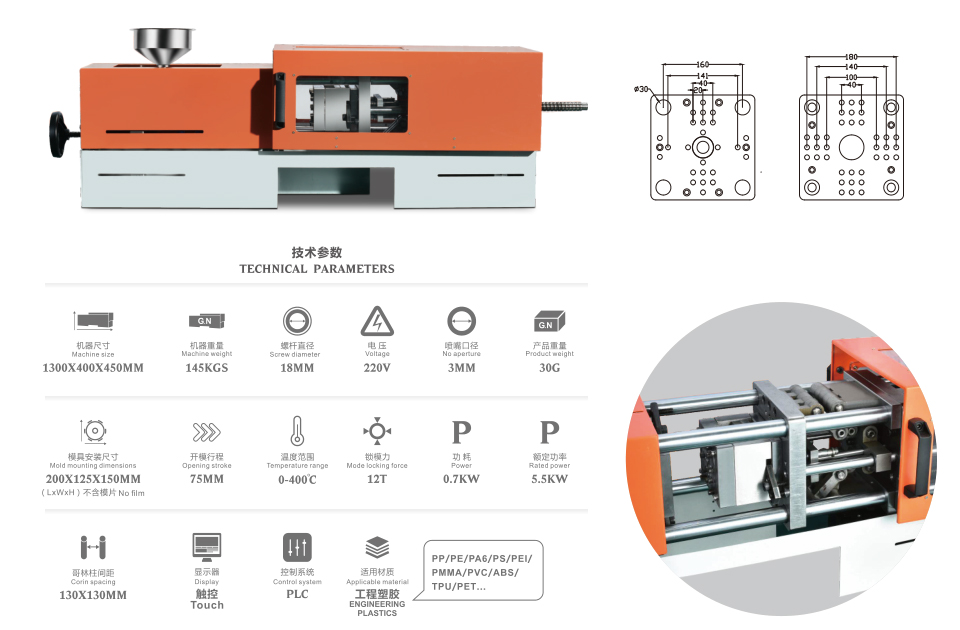 The injection molding machine itself (The control box and the HMI screen are Not listed)
1. Hopper 2. Barrel forward and retreat handwheel 3. Servo motors 4. Mold adjustable nuts 5. Dynamic plate 6. Fixed plate 7. Feeding block 8. Screw and barrel
1. Hopper: used for plastic pellets, powder injection molding is not supported.
2. Barrel forward and retreat handwheel: it is used to forward or retreat the injection barrel to the Sprue to feed the mold. Before clamping the mold, use the handwheel to exit. After the mold is installed, use the handwheel to push the barrel against the Sprue.
3. Servo motors: A motor to drive the screw to feed, and B motor to open and clamp the mold.
4. Mold adjustable nuts: when the height of the mold does not match the clamping position of the machine, use these four nuts to adjust the distance forward or backward.
5. Dynamic plate: the dynamic plate is used to install the movable mold.
6. Fixed plate: the fixed plate is for fixed mold installation.
7. Feeding block: this block connects the hopper and the barre for pellet feeding.
8. Screw and barrel: plastic pellets melted to be forced into the mold cavity.
RDGinjection-EX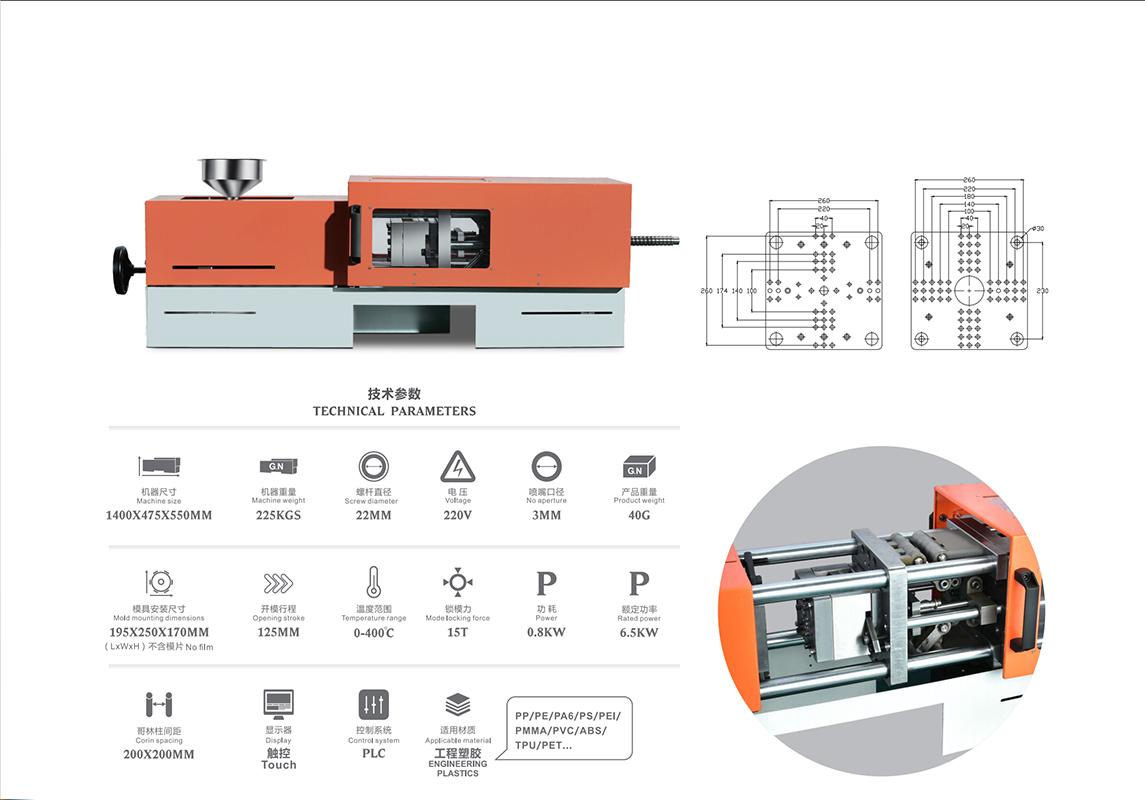 Note: Mold is Not included and for different molds, the prices are varied, welcome your sample or drawing and material (ABS, PP, PE, PVC, PS, PC, PA6, PEI, PMMA) for a quote, thanks.

Benchtop Injection Molding Machine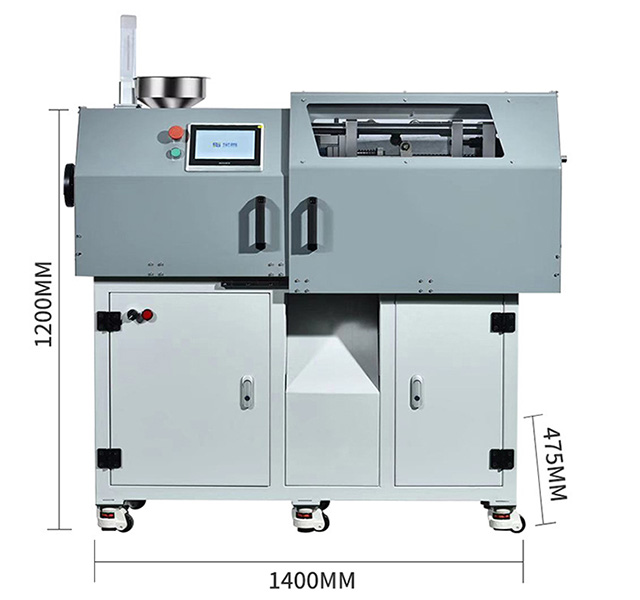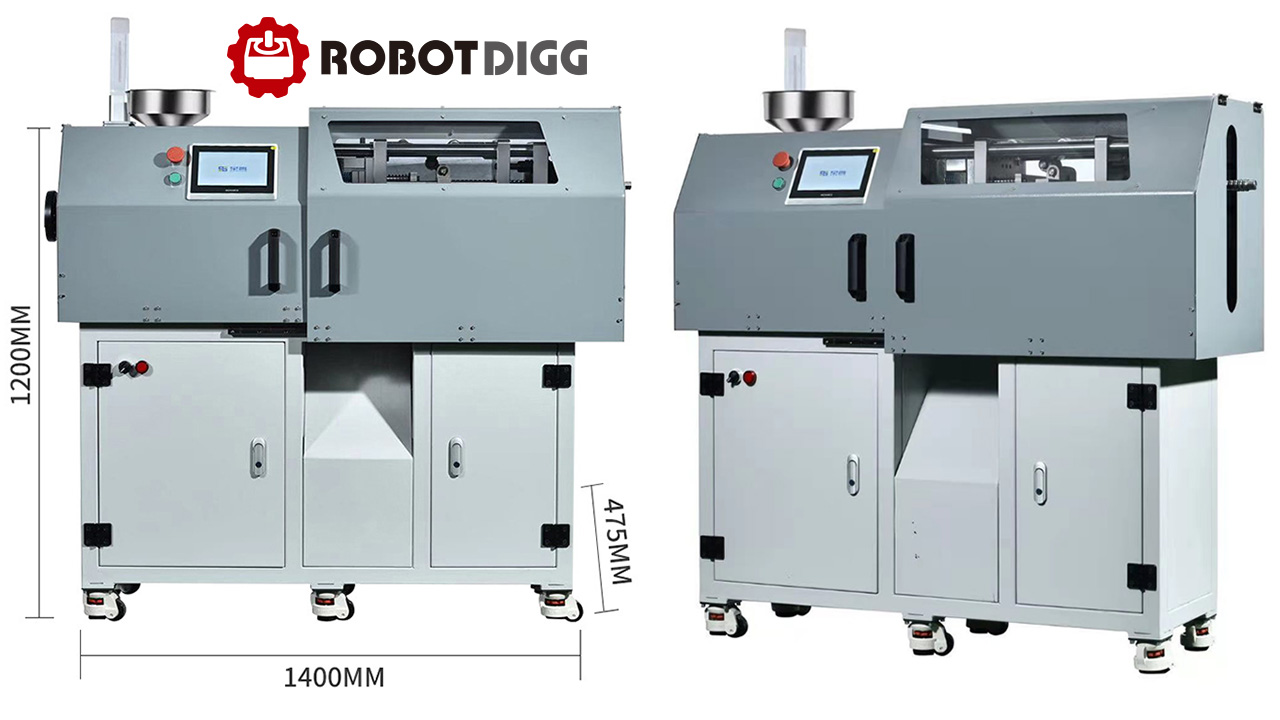 Movable Plastic Injection Molding Machine for laboratory or institute