3D Printing Filament PEEK Production Line
Features:
The PEEK 3D Printing production line line can be used not only for the production of conventional materials such as ABS, PLA, PETG, etc., also for producing 3D printing yarns of PEEK, PEI, PVA, HIPS, PA, PCL, wood plastic, carbon fiber and other raw materials.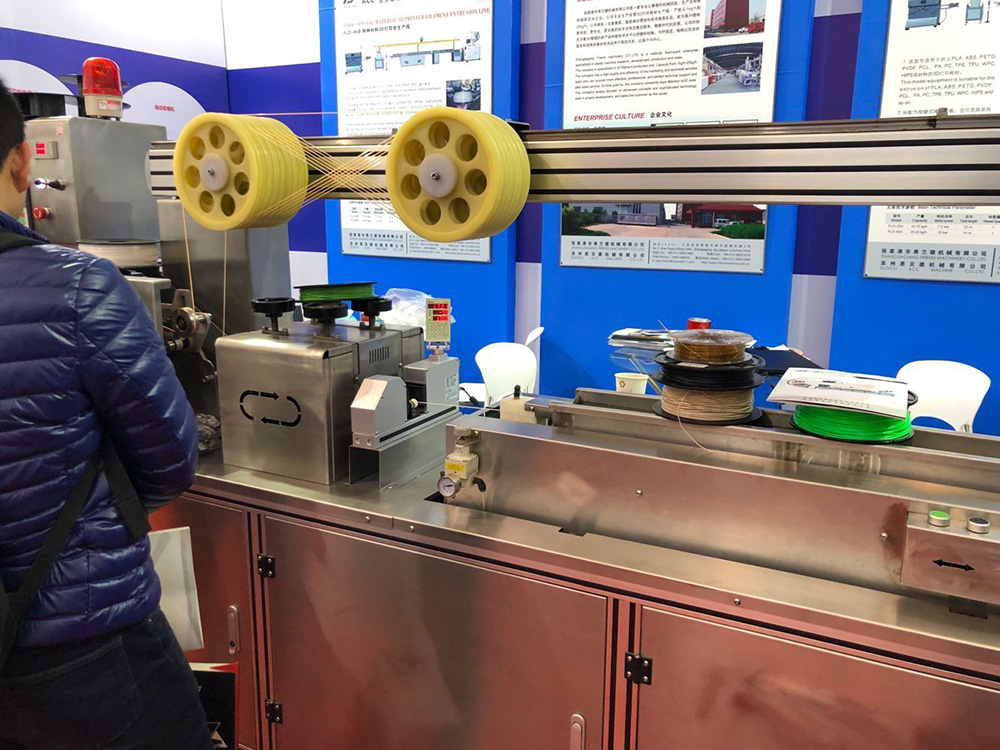 The machine is manufactured with high standard quality exported to Europe and America. The main components are well-known brands at home and abroad, such as ABB inverter, Siemens motor, Omron temperature control table, etc., to ensure the stability of long-term mass production of the machine.
The mold is made of alloy steel, which is highly finished to ensure the roundness and smoothness of the wire. The unique design of the cooling water tank ensures that the 3D printing wire is cooled evenly.
The production line is equipped with a high-performance laser detector for real-time detection accuracy.
The tractor can be regulated by frequency conversion, and the accuracy of accurately controlling the 3d printing wire is within ±0.03mm.
The storage line system can store 3D printing wire with a capacity of 100 meters to ensure continuous production. PLC controlled double-disc winding machine can quickly complete loading and unloading of reels.
Shipping Date: 40 days
Payment: 30% pay in advance, 70%pay before the shipment
Production guareentee:During the production, we will send you picture or video for the process
It'll be great if you can send engineer to have a training for commanding the line before the shipment.
After sales guanreentee: We are providing after sales long life of the machine by online communication, also supply of spare parts if need
If you are interested in this line, can order for a quote. The quote will be varied depends on different needs and materials.