R8 Series Visual Soldering Robot Machine
Selective Soldering Robot of Industrial Grade, English UI, User Manual available type please refer to
https://www.robotdigg.com/product/1902/

Modified G Code Operation Software is provided with purchase.
Please you can email to sales@robotdigg.com for the basic Quick Start Manual


CNC 3 or 4 axis frame, soldering stations, hot air reflow gun
Only Chinese version on firmware, software, manual are available currently.
R8 Visual Soldering Robot is distributed with computer software (SD card off-line solder)
One person can use several machines at the same time, greatly reduce production costs and improve production quality.
The machine comes standard with 60W thermosta ferrochrome and air gun, to meet most of the use. It's suggested that you consult from the skilled solder technicians about welding speed and ferrochrome power to choose 60w or 90w or 150w high-power soldering station.


Technical Parameters
Welding size 200 * 200 * 120mm
Product size 440 * 400 * 480mm
Machine weight 10KG
Packing size 500 * 500 * 500mm
Package weight 16KG
Bearing the number of XYZ three-axis
Tin wire range of 0.3-2.0mm
Welding mode PC online / SD offline
Welding speed 2-3 seconds welding a solder joint
Power constant temperature soldering station power 60-150W total power 200W within
Power supply AC220V

Mode 1: Hot Spot Soldering; Mode 2: Vertical Spot Welding; Mode 3: Trailing Weld; Mode 4: Each mode can be mixed.
Operating instructions: You can use the mouse to drag the welding head set welding head (with high-definition camera-assisted), in the appropriate column to enter the amount of tin and speed to determine the welding time. After the setting is finished, the generated file is saved to the SD card for offline use.
Offline use of automatic and manual mode. 1. Automatic mode. Press the code switch button on the panel to enter the menu, select "ready", then press once to enter, rotate the coding switch to set the waiting for refueling time, then press once to complete the automatic welding. When the welding is finished, there will be a beep prompt for refueling, and the machine stops waiting for refueling. Interval Set the time and run it again automatically. Personnel simply hear the prompts after the refueling can, no need to operate the machine.
Manual mode: After finishing the material, press the start key once.

On the welding speed: a lot of people asked about the welding speed, ask is not the same as a tin oven as swept away all welded. Here unified interpretation.

The function of this machine is to replace part of the work of people, greatly reducing the workload of people. A machine can only be equivalent to a solder workers. Compared with people, it is mechanical, do not know tired, will not go wrong, solder joint unity, stable and reliable. But what can be welded, can not be welded, how fast to solder depends on people.
Normally, chrome-iron welding requires reliable contact with the object to be welded, but also some time to be welded to the soldering material heated to the melting point above the solder joints and completely surrounded by melting and deposition, welding is considered complete, so a chrome Iron welding speed is limited, no matter how skilled your solder workers, are not possible to complete a board in an instant. Another reason for not being able to solder too quickly is reliability. If you have used tin stoves, wave soldering, reflow soldering, or only ferrochrome, you will understand that reliable soldering takes time.
This machine comes standard with 50W constant temperature ferrochrome and air gun, to meet most of the use. Before you buy can consult the skilled welding technicians around, welding speed and ferrochrome power they are very clear, if there are special requirements, such as 90W or 150W can contact customer service and change the price.
Welcomed with welding products and technical personnel to plant exchanges. Again, this is just a simulation of human work machine, its action is the first human set to save to the SD card to repeat the implementation. It is the implementation of the G code, the computer software is a G code generator, the human use of the mouse in the camera head with the help of drag settings can generate G code, no programming knowledge, but if you have not used ferrochrome, or welding The machine does not make sense to you. Welding is a technical activity, it can repeat the work of people, but it's skills from the person's settings.
On the price: Why we can make this machine with such a low price
1. Because of the 3D printer bonus. A lot of procurement reduces the cost
2. Historical reasons. Developers use ferrochromium for decades and have feelings.
3.DIY appearance. At present the product has not been installed shell. Install the shell will be a big price increase (10000 + ha ha, believe it or not).
R8A larger dimension 420*350*120mm and precise visual soldering robot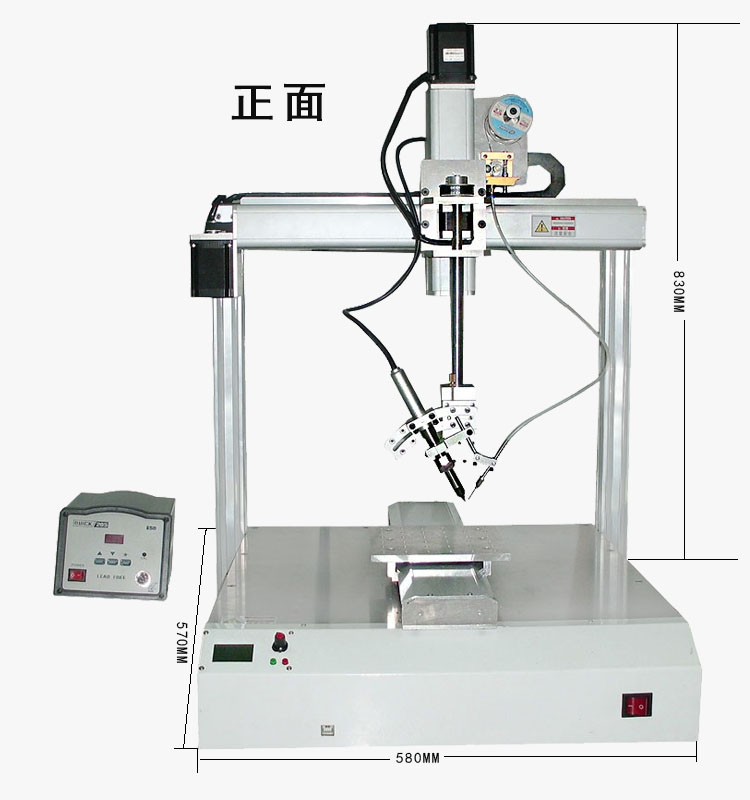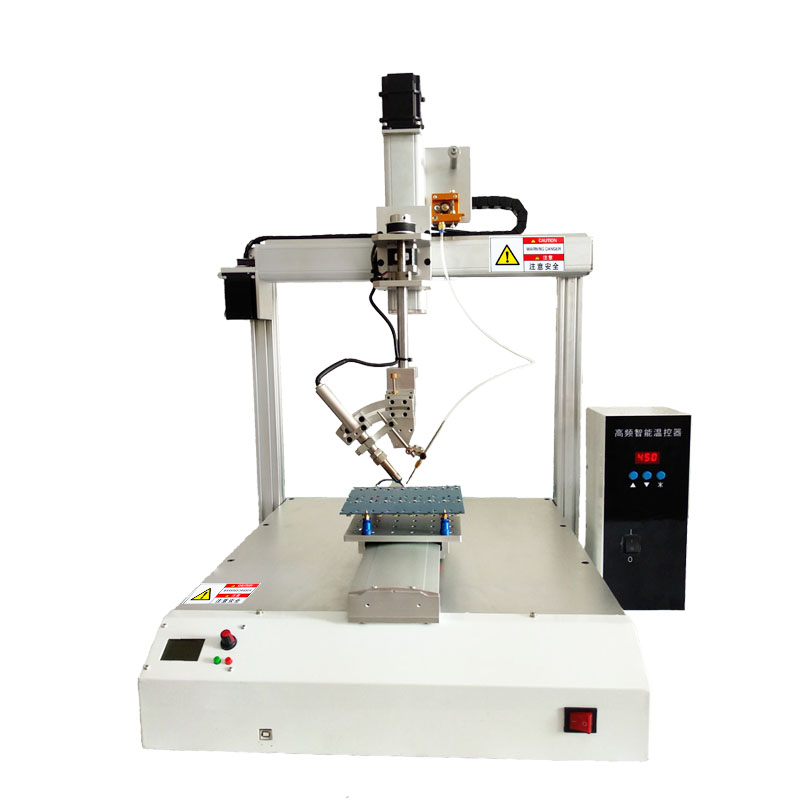 Dual soldering head PCB Soldering Machine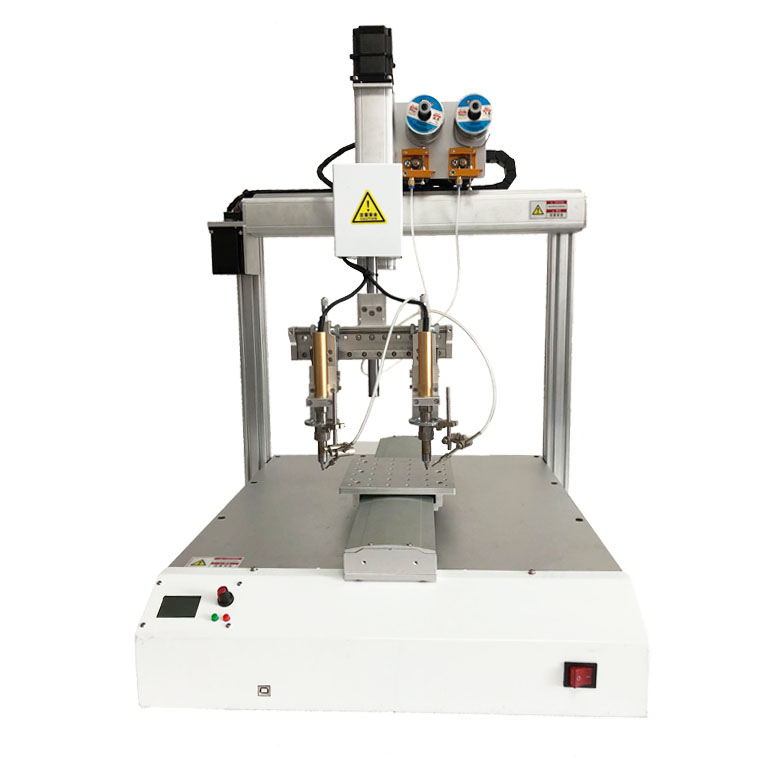 Upgrade version R8-2UP and R8-3UP with black frame, the performance of soldering is awesome.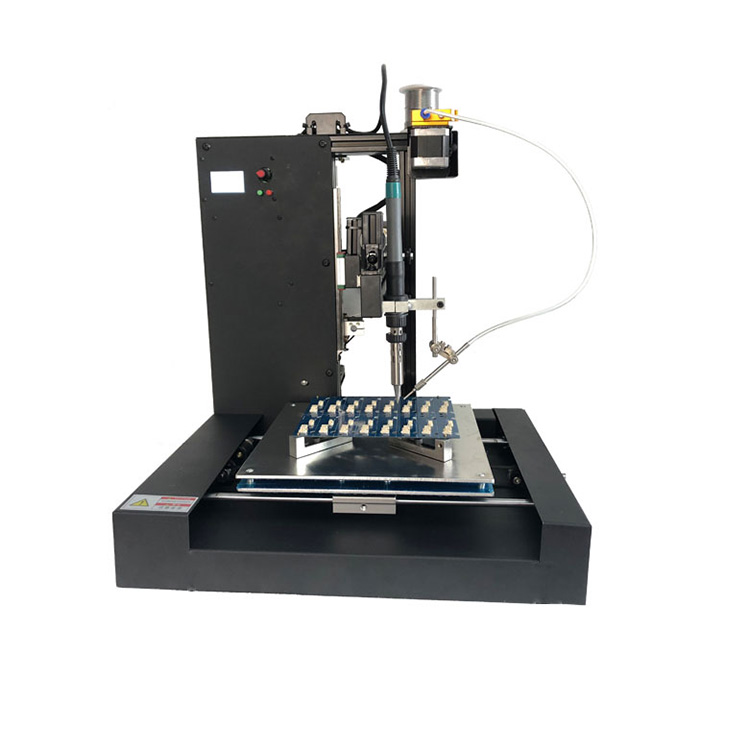 Backup components
R8A-ST soldering tip
Please refer to the following soldering iron black TIP which is specially design for the R8A 4-axis soldering robot machine.
R8A-Iron soldering iron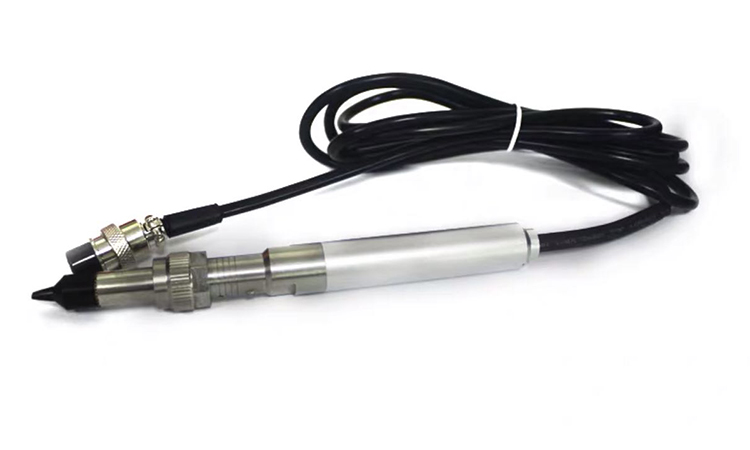 Working area L400mm*W200mm*H120mm is available.