Laboratory Planetary Ball Mill
Note: Jars are Not included. For other sizes please leave us a message or email us for more.

Features
Elegant design, easy to operate
Ideal for wet or dry grinding application
Automatic and programmable control with LED display
Multiple grinding modes to choose
High uniformity and excellent repeatability
Fast rotational speed, high efficiency, and fine granularity
Reversing function
Programmable interval and pause times
Four samples with different sizes and materials in one experiment
Stepless speed regulation; ideal rotary speed selection according to experimental results
Large range of materials available for grinding media
Gear drive offers an effective solution to problems caused by belt driving, such as belt creep and belt abrasion
Low center of gravity, good rigidity, compact structure, low noise, safe and reliable operation, no pollution, and small wear
Cooling of the grinding chamber with a built-in fan for long grinding times
Areas of Application
Geology and Mineralogy: rock, gravel, sand, minerals
Ceramics: porcelain, sintered ceramics, clay, fireclay
Chemistry: pesticides, fertilizers, salts, inorganic and organic materials
Biology: plants, leaves, freeze-dried samples
Pharmaceuticals: ophthalmological agents, gels, creams, extracts, drugs, pastes, dragees, tablets
Metallurgy: ores, sinters
Material technology: pigments, precious materials, new materials, alloys, mechanical alloying, and activating
Analysis preparation: spectroscopy, X-ray fluorescence, X-ray structure analysis, chromatography
Working Principle
The grinding sample is comminuted by high-energy impacts from grinding balls and friction between balls and the grinding jar wall.
Technical Data

| | |
| --- | --- |
| Working Principle | impact and friction force |
| Item No. | PBM-V-2L-C |
| Compatible Grinding Jars | (250ml~500ml) * 4 |
| Max Feeding Capacity | 2/3 capacity of the grinding jar |
| Operation Mode | 2 or 4 grinding jars working simultaneously |
| Feeding Granularity* | Soil materials < 10mm, others materials < 3mm |
| Discharging Granularity | down to 0.1μm |
| Sample Type | hard, medium-hard, soft, fibrous, brittle, moist |
| Rotational Speed of Grinding Jar | 800rpm |
| Rotational Speed Ratio (planetary disk/jar) | 1 : 2 (≤4L) and 1 : 1.5 (≥12L) |
| Drive Mode | gear drive and belt drive |
| Speed Control | stepless speed regulation |
| Electrical Details | 220VAC, 50Hz, single phase, 0.75KW |
| Max Continuous Grinding Time | 72hours (full-load) |
| Weight | 90KG |
| Dimension (L*W*H) | 730*470*550mm |
| Noise Level | < 70dB |
If the sample feed is larger than these then it must first undergo preliminary size reduction.

Photo Show

Performing a Grinding Operation

Complete Set of Vertical Lab Planetary Ball Mill

Accessories
Please note:
For this ball mill, you require two or four grinding jars of your choice and the corresponding number of grinding balls. The grinding jar material must also be harder than the material to be ground. In normal cases, grinding jars and balls of the same material are used. To shorten the grinding time, larger or heavier grinding jars and grinding balls with a higher density can be used.
However, the standard packages of the mill don't include grinding jars or balls. They must be ordered as accessories.
Frequency Conversion Control System
Main Programs
Single direction without timing: samples need long or non-stop milling
Single direction with timing: samples need to be milled in one direction for a designated amount of time before automatic shutdown
Bi-direction with timing: i.e. samples need to run clockwise for 1.5 hours, then counter-clockwise for another 1.5 hours, and so on, for 15 total hours, before the machine shuts down itself
Single direction with paused interval and timing: i.e. samples need to run for 0.5 hours, then pause for 1 hour, then run for another 0.5 hours in the same direction and pause for another 1 hour, for 10 cycles before auto shutdown
Bi-direction with paused interval and timing: i.e. samples need to run clockwise for 0.8 hours, pause for 0.5 hours, then run counter-clockwise for 0.8 hours, for 20 cycles, before auto shutdown.

Jar types
Corundum ball mill jar 99 alumina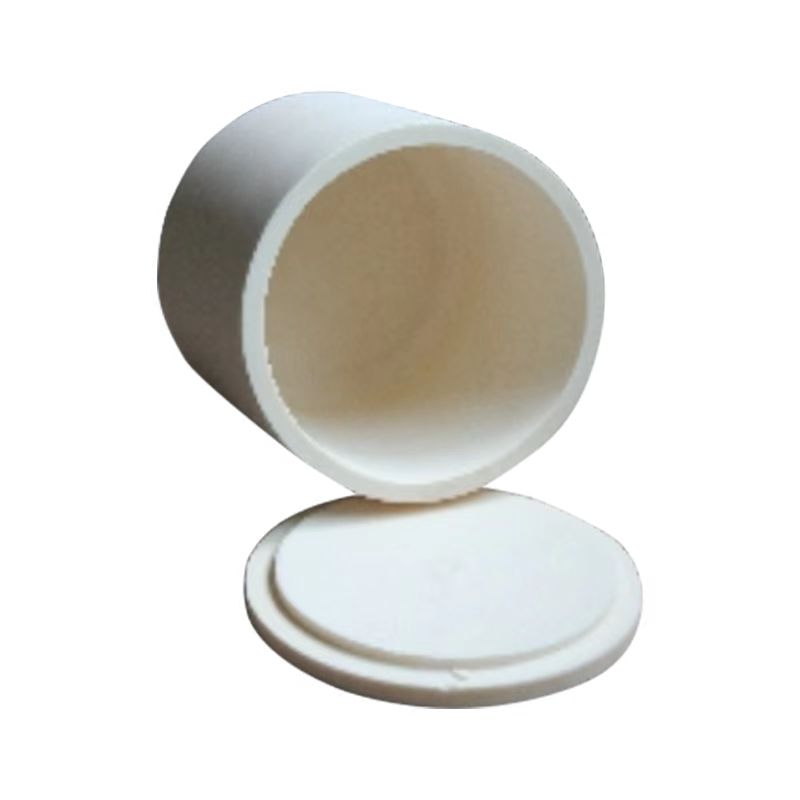 Grade A Agate Grinding Jar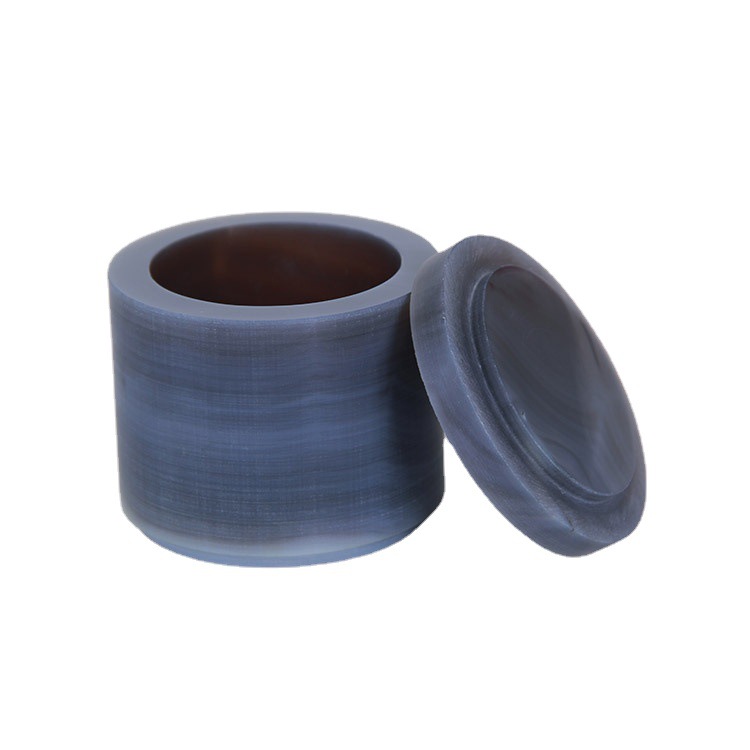 Stainless steel tank 304, 316


95 zirconia tank