Gas-tight sampling syringe
Standard 1/4-28UNF thread, good gas tightness.
Borosilicate syringe, PTFE piston, 304 SST pushrod high precision, corrosion resistance.
Easy clean and sterilization, reusable
Flexible connections to meet different applications
Maximum pressure rating 0.68Mpa (6.8Bar).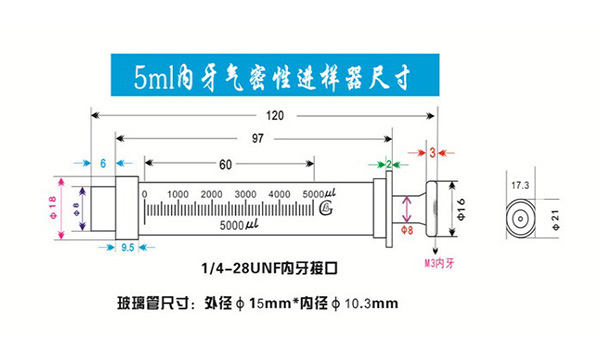 5ml syringe for sampling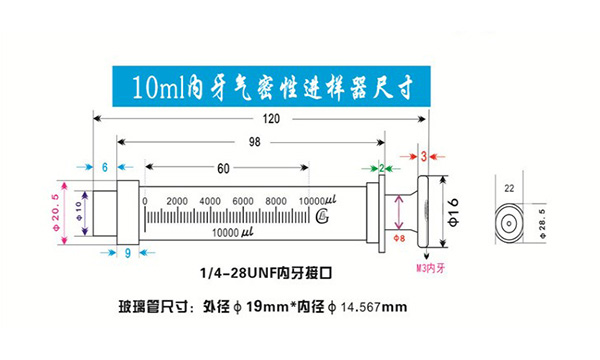 10ml syringe for sampling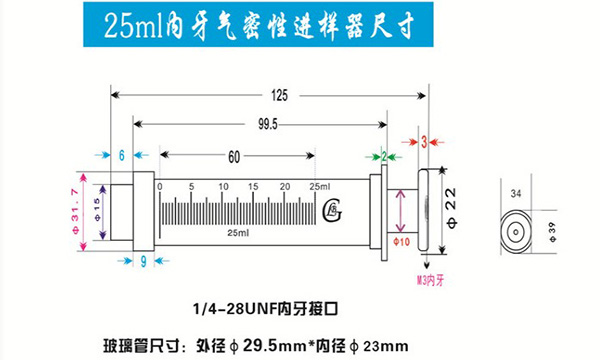 25ml syringe for sampling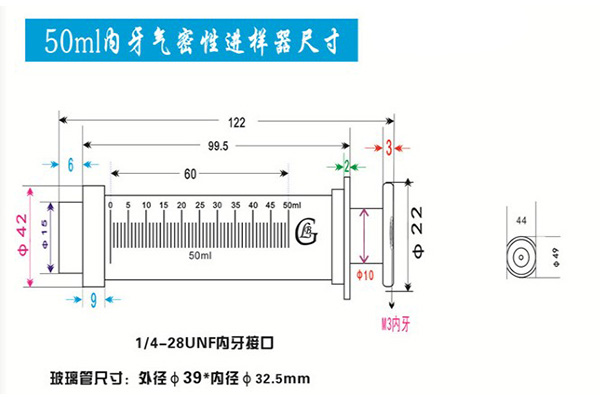 50ml gastight sampling syringe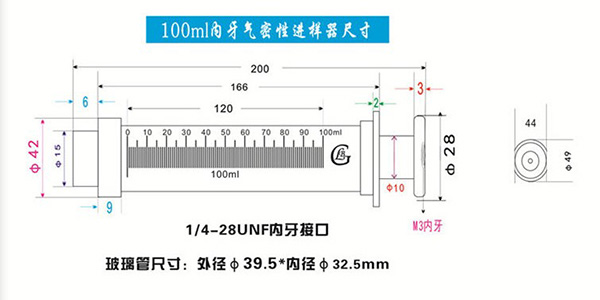 100ml sampling syringe
Sampling Syringe Product Specifications for Example
Volume 5 µL
Syringe Type Microliter
Syringe Series 7000
Termination Knurled Hub (KH)
Needle Knurled Hub (KH)
Gauge 24 gauge
Point Style 2
Autoclavable Yes
Gas Sterilizable Yes
Maximum Pressure 6000 psi (413.7 bar)
Minimum Temperature 10°C / 50°F
Sales Quantity 1 syringe per pack
Std. Needle Dead Volume 0 µL
Needle Inner Diameter 0.0128 inches (0.325 mm)
Needle Outer Diameter 0.022 inches (0.566 mm)
Barrel Inner Diameter 0.0128 inches (0.325 mm)
Barrel Outer Diameter 0.308 inches (7.82 mm)
Fluid Path SST, borosilicate glass
Length 2.75 inches (69.9 mm)
Maximum Temperature 115°C / 239°F

Luer Lock tip, internal or external thread, dual-channel for 25ml, and above PTFE Tipped Plunger Gas Tight Syringe are available upon request.