Helicopter Simulator
This flight simulator provides functions and features required by military and civilian professional aviation academies, flight schools and instructors to teach and evaluate aircraft control techniques in addition to VFR and IFR procedures, aircraft systems, normal and emergency procedures.

Flight simulator contains 6 DOF platform system, MD box, Robinson R22 Flight Room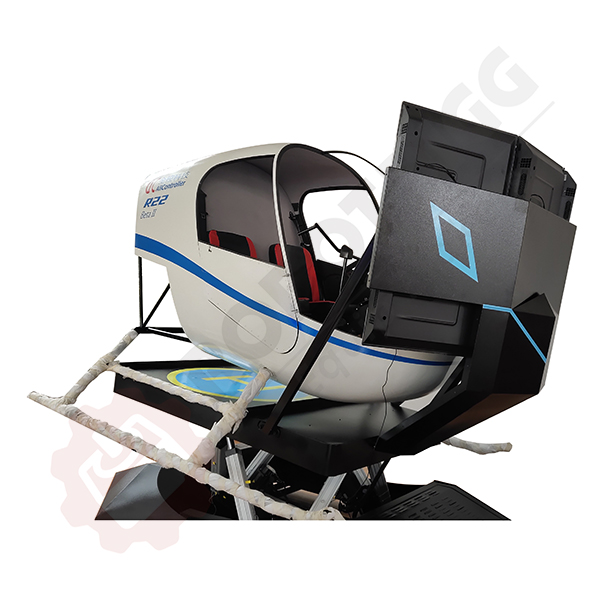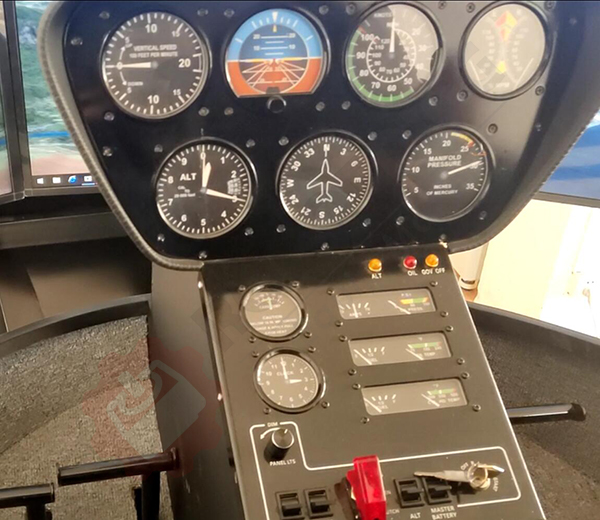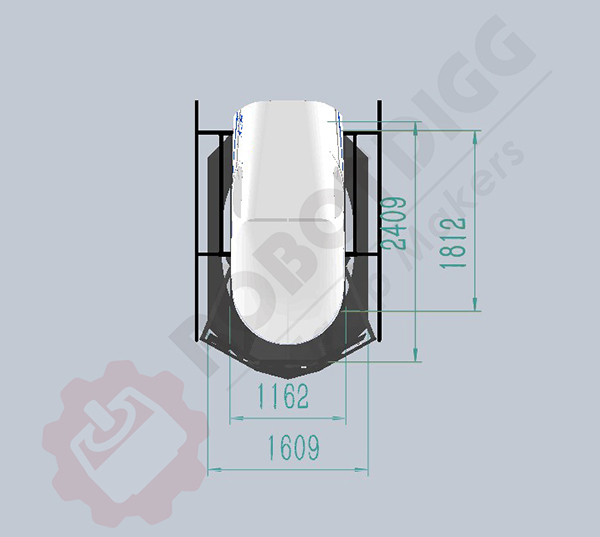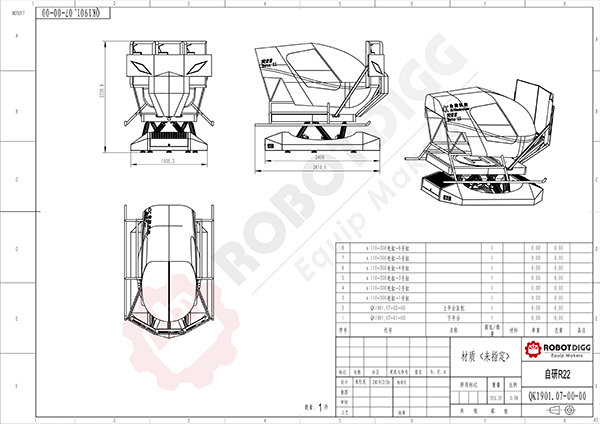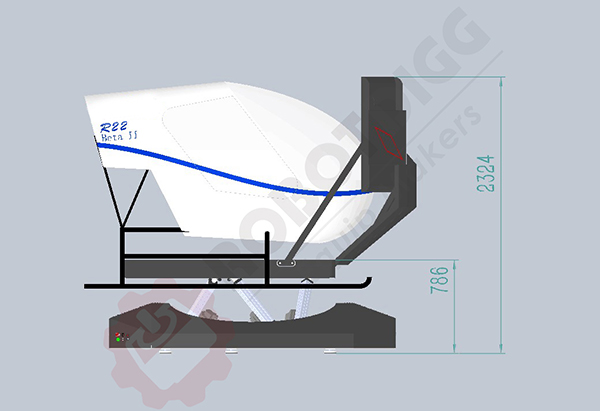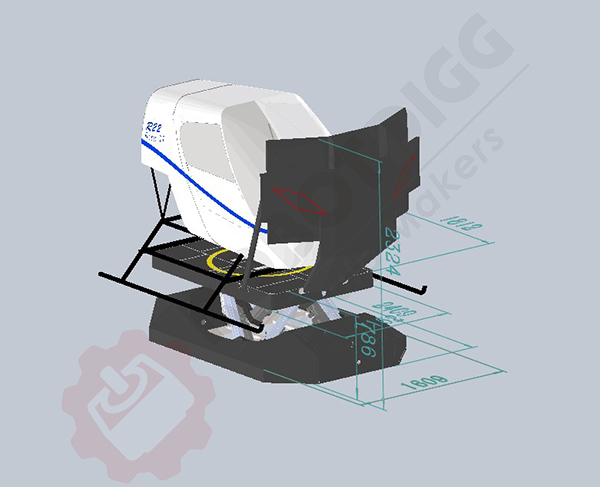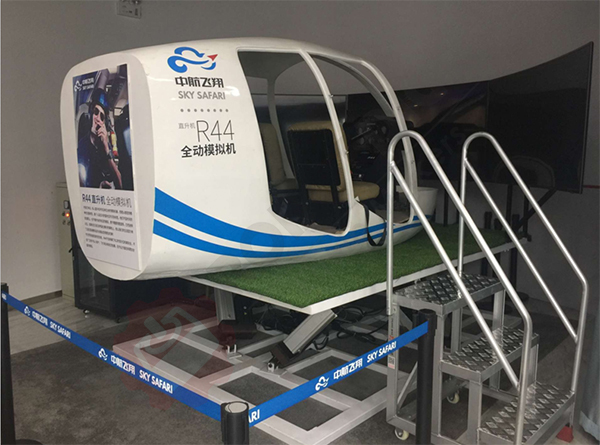 This simulator can support game like: X-Plane 9, X-Plane 10, X-Plane 11, LockOn, LockOn 2, DCS WORLD, Aerofly FS 2, FS98, FS2000, FS2002, FS2004, FSX, CFS1, CFS2, CFS3, P3D, P3D V2, P3D V3, P3D V4, Ace Combat, FlightGear, Real Flight G2.
And some of them also can support VR glasses as X-plane 11, DCS WORLD, FS2, P3D V4.

Robinson R22 and R44 both have three big screens in from of the driving room, even do not wear VR glasses, you also can get the great game experience from the screens.

Basic of this simulator taking high performance is the 6 DOF platform, it can bring you full attitude from the pitch, roll, and yaw.

The flight simulation system realizes the logic of the R22&R44 helicopter's power system, avionics system, control system, and flight dynamics system. It can simulate every detail of the aircraft from start-up to flight and can feel the influence of external factors such as weather on flight. It can simulate faults such as engine failure.

The vision software system uses a highly efficient 3D flight rendering engine with high rendering efficiency and smooth picture rendering. The rendering efficiency can reach 50 frames per second in 3240x1920px. The visual database has built-in global terrain and navigation data, including more than 20,000 airports and more than 50,000 airstrips in the world, and can be customized to develop airport views.