Easy load Peristaltic Pump head
YZ15-PSF、YZ25-PSF: solvay PSF shell, resist acid, soda, corrosion resistance
YZ15-PPS、YZ25-PPS: Ticona PPS shell, chemical reagent resistance, excellent corrosion resistance
YZ25 pump head bear high/negative pressure, transport high viscosity liquid
[Tube installation]
pull the stick as counterclockwise 180° to open the block.
load the tube between roller and block.
pull the stick as clockwise 180, fix and finish the installation.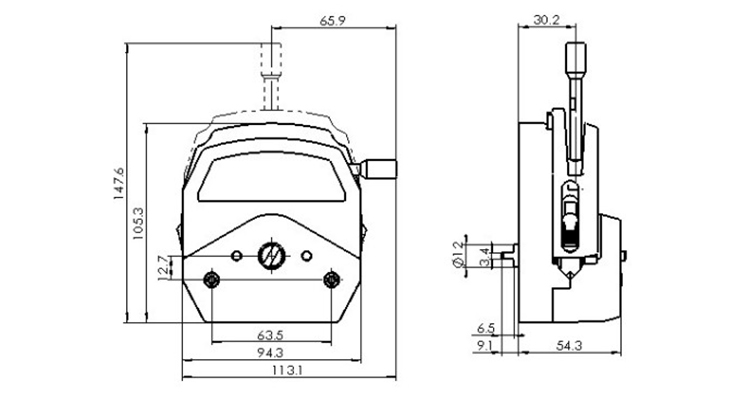 YZ35-13 peristaltic pump head
[Product introduction]
Flow range: 460-12000mL/min
Slight adjust for tube gap via rotary knob
Multi-pump head available
Classic design, widely used
[Selection guide]
Model YZ35-13 Shell material PPS Roller material 304 Stainless Steel Roller quantities 3 Available tube 73# or 82# Speed (RPM)≤600 Flow range (mL/min)≤7800, ≤12000 Weight (KG) 2 [Attention]
Adjust rotary knob of YZ35-13 pump head, clockwise direction increase outlet pressure, anticlockwise direction prolong tube lift-time
YZ35-13-PPS adopt import ticona PPS shell, for most chemical reagent excellent corrosion resistance
[Tube installation]
Pull the stick as counterclockwise 180°, take out the block
Load the tube between roller and the block
Pull the stick clockwise 180°, the block down, tube card lock the tube, installation finished