Music Reactive RGB LED Cuboid
How to make Stereo MUSIC REACTIVE LED
Bla bla, the following are quotes:
"How To Make Music Reactive LED Circuit Using Microphone? Simple Sound Reactive LED Circuit, it is a very simple circuit and you can easily make this music and sound reactive led circuit at your home. In this circuit you need a 2222A transistor and some simple components for making the music reactive led circuit. A condenser microphone is needed for catching the music or any sound and the led cuboid will glow on the rhythm of music.
Used Materials
1 piece blank pcb board, 2 pieces 2222A transistors, 2 pieces 10k resistors, 1 piece 1M resistor, 1 piece 100nF capacitor, 1 piece condenser microphone, 4 pieces led bulbs.."
Sorry that we do Not have such instruction to create a music reactive RGB LED Cuboid but here we bring you a complete unit. Enjoy the music and lighting glow whenever you are lonely or organize a small party.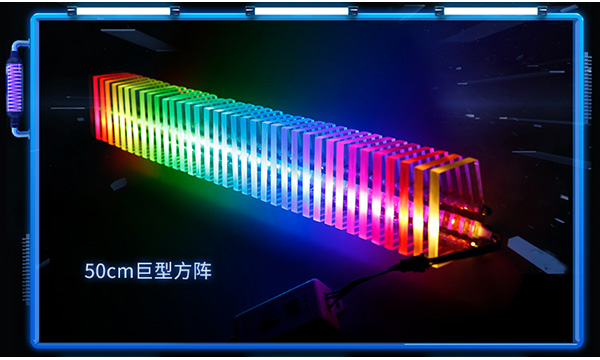 Acrylic with Ws2812 RGB LED quite positive and long life span.
Microphone or 3.5mm audio input.
Android or IPhone APP control, there are more than 200 modes.