Transplanting made easy, fast and affordable using Agriculture Seedling Transplanter
The transplanter gravity insert into the soil and opens a hole to place the seedling to the standing position.
A pair of trowels can penetrate right through plastic mulching as well. In order to operate the tool, drop a seedling into guide tube, push the shut pair of trowels into the soil, grasp the latch and handle together and lift the tool straight up.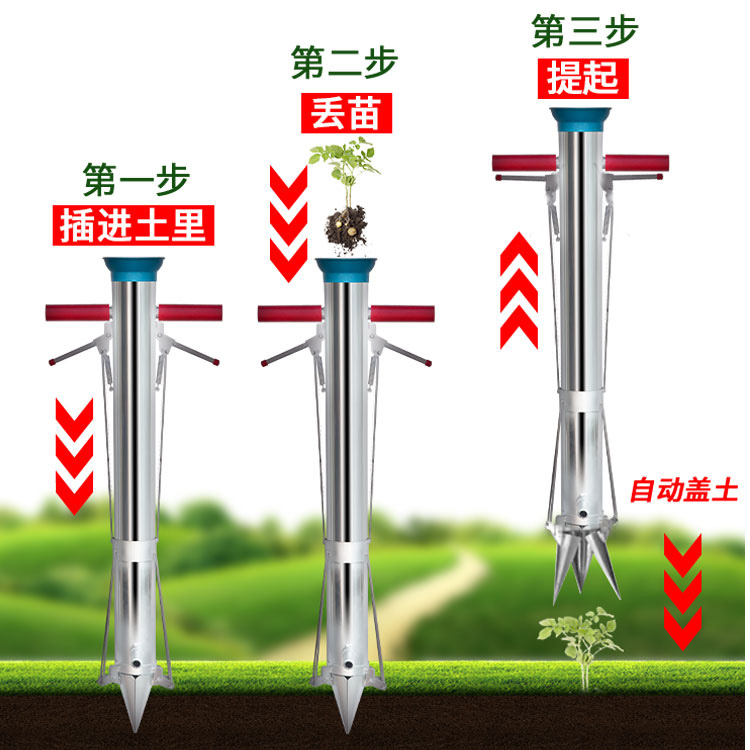 Labor saving, less working stress on seedlings.
It is very easy to use. One hand planting is possible.