Belt Driven Stepper Motor Linear Actuator
Default 10mm/s without loading and 7mm/s with loading, pull and push force 500N
Working length 50mm and 100mm 3D files for reference
https://grabcad.com/library/stepper-motor-linear-actuator-9-36v-dc-1
Metal gear drive stepper motor linear actuator, slow But larger pull and push force, please refer to
https://www.robotdigg.com/product/1815/
Motor Type: Stepper Motor
Working voltage: 9-36V DC
Limit switch: built-in
Working frequency: 10%, at most 2 minutes of continuous working.
Protect grade: IP54
Factory set performance: 7mm/s 500N or 12mm/s 250N pull force.
Wiring diagram
Stepper motor: Green A+ n Black A-, Blue B+ n Red B-
Limit switch: Black COM, Red inner limit, Green outer limit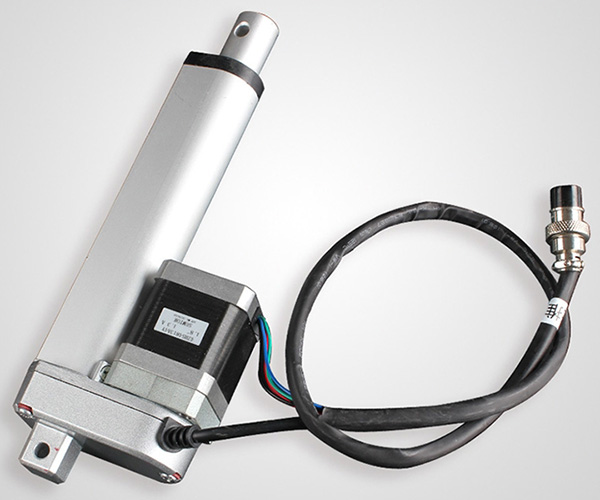 When talking about linear actuator, the 12V or 24V classical linear actuator we mean the most.
Why using a stepper motor?
The traditional linear actuator uses a brush DC motor or brushless DC motor, even though with a limit switch but it can not position to stop. By using a stepper motor, the linear actuator can be controlled by a standalone stepper controller.
You can set when you want to open the window, how deep and when to close the window even though you are Not at home, that's a future life, IoT.

Stepper motorized linear actuator with controller BJXL500RDG
Stepper motor linear actuator instead of a brush or brushless dc motor linear actuator for precise position and speed control for opening window, TV lift, solar tracker, electric chair or bed, etc applications.
Belt driven is faster option, metal gear driven will be powerful but in slower mode.

Microswitch wiring diagram