Digital RC Servo
180 or 270 degree for RC Robot joint motion
Digital Servo DS3115 with Metal Part for Robotics unassembled
*Please specify the plug(JR or Futaba connector),or we offer JR plug for you,for it is compatible.Futaba plug.
*Please do read the instruction before you install the servo.Rubber grommet must be used to reduce vibration when you install the servo on GP airplane,GP car or GP boat.
*Please choose suitable servo for you rc model.Torque overload will damage the servo.
*Keep the servo clean and away from dust,corrosive gas and humid air.
*Specification are subject to change without notice
This Servo Motor for Robotics is cost performance servos.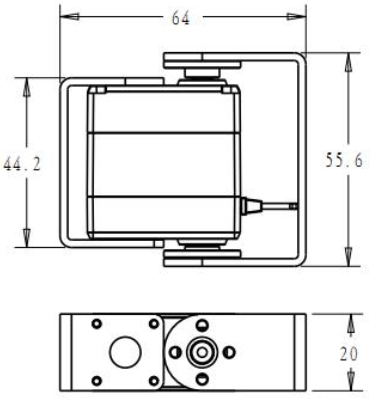 New arrival: 20Kgs RC Servos RDS3120