Top n Bottom Vertex for Kossel XXL
6pcs machined and black anodized aluminum Vertex of top n bottom:
3 upside top vertex for 2040 aluminum profile
3 downside bottom vertex for 6pcs 2020 aluminum profile.
In usual, timing pulley for bottom and idler pulley for upper vertex. The idler pulley parts are included for the top vertex. Timing pulley for bottom vertex are Not in the set.
SuperVertex for up to 1500mm tall delta robot kossel or rostock 3d printer.
Size: height of top vertex is 40mm and the bottom vertex is 60mm wide.
To build a 220-300mm printing area delta robot printer using 2040 aluminum profile, Nema17 stepper motor adopted, please choose Nema17-300
For printing area over than 300mm which is XXL or XXXL size, more powerful stepper motor Nema23 are recommeded, try Nema23-600

Delta Robot Kossel XXXL

New arrival BLUE color Vertex 2040 for both Nema17 and Nema23, 15 Units only.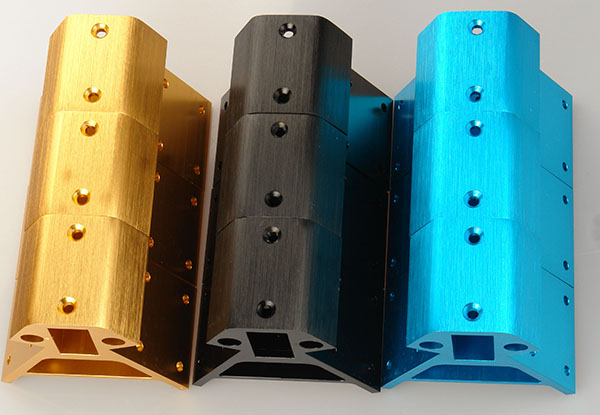 Alu Vertex for 3030 aluminum profile to build Parallel Delta Robot Kossel XXL or XXXL