CHMT36VA Desktop Pick and Place Machine
Note: Price Match to all channels, feel free to leave us a message or write us an email to sales@robotdigg.com and provide a 30USD coupon for orders of RobotDigg items. (Order amount over 300 USD net amount can be used, thanks.)
To WIN our RobotDigg T-shirt, WELCOME to OpenDigg.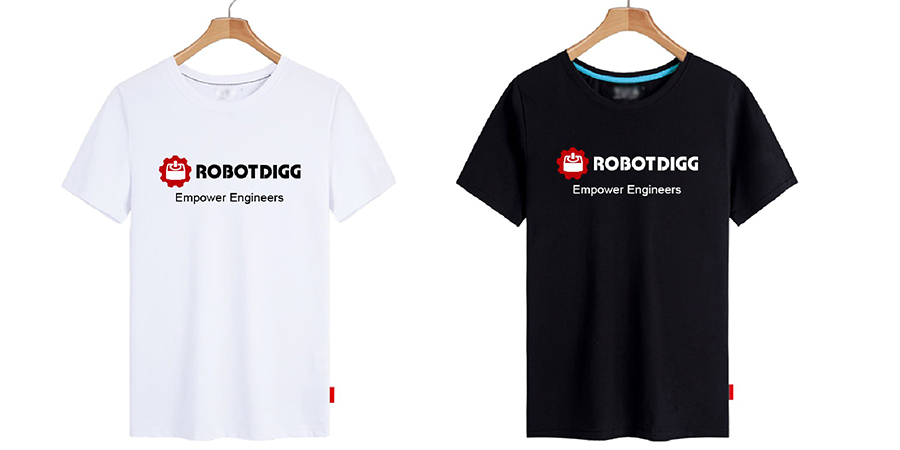 CHMT36VA User Manual
About Free Shipping, to the USA we will ship 110VAC and UK 230VAC, etc, so you do Not need to worry about the voltage. Shipment will be arranged by courier FedEx, TNT, UPS or DHL, etc.
HS Code 8479.89.92.00 Automated electronic component placement machines of a kind used solely or principally for the manufacture of printed circuit assemblies is Not in the list of US Tariff on Chinese Goods. Three rounds of detailed documents can be applied by sending us email to sales@robotdigg.com
Commercial delivery address as Company, there is Coupon available for this purchase, please provide Importer Number (5106 form) if you are from USA for the shipment.
The Importer Number is a unique identifier assigned by Customs to the Importer of Record. It is regularly used during the importing process and all importers must have one on file.

For orders from Europe please provide EORI Number for shipment without delay at Customs.
CHMT36 doesn't have a vision camera, it adopts a 5 inches Touch Screen and internal computer within the machine which you can set parameters, no need to connect with an external computer
CHMT36VA has upper and downsides dual cameras, but it doesn't have a touch screen and internal computer, it needs to connect with an external computer to set up parameters.
Patent design Stack instead of Feeder, tape, and reel receiving system Desktop Pick and Place Machine CHMT36VA or CHMT36
Creating a Leader for Cut Tape Components
Installing the Charm High Software
A better English Translation for the Charm High Software
An EAGLE ULP script to create a CHMT36VA work file and start placing components in less than a minute!

This Desktop Pick and Place Machine work very stably with chips including 0402, 0603, 0805, 1206, 1210, 3528, 5650, SOP, QFN.
Option of Benchtop Pick and Place Machine for Prototyping or small batch production BUT
Ian Lesnet's classic review of the TM220A - Basically doesn't buy a machine without a vision system.
Collin O'Flynn had a nice video of the CHMT36VA building ESP32 based boards that really got me interested in the CHMT36VA. Collin also has some great hints and documentation in his CHMT36VA repo. This one is just hilarious but it captures how we feel every time the machine does its magic.
Here is a video of a different machine (TM240A) by our long-time friend Brian Schmalz. It shows how similar the various manufacturer's machines look and how a machine without vision will operate. Note his remark 'not able to reliably place the CPU.
Andrew Kilpatrick's review was the nail in the coffin for the Neoden 4 in my eyes. At 7:51 in the video he says the feeders aren't that great, they are challenging to load, and the machine makes mispick quite often. Why spend ~$10k on a machine when I can have a cheaper machine with less hassle? The CHMT36VA is far from perfect but I can work around the problems.
Neoden has tried to block Charmhigh from the beginning using Patent policy but at last Neoden from Hangzhou failed, Charmhigh from Changsha win.

220V/110V Available.
| | |
| --- | --- |
| PCB Area | 10mm*10mm~380mm*415mm |
| XY axis travel | 420×460mm |
| Z axis moving range | 15mm |
| Nozzle quantity | 2pcs |
| Stake feeders | 37 Feeders (8MM=22 feeders, 12MM=4 feeders, 16MM=2 feeders, 24MM=1 feeder, prey IC tray = 8 feeders) |
| Speed | 6000cph(highest 7200cph) |
| Precision | ±0.025mm |
| Size | 0402-5050,SOP,QFN(width:8MM,12MM,16MM) |
| Dimension | L 960mm×W 705mm×H 335mm |
| Vacuum air pump | -92KPA( in-built ) mute type pump) |
| Air pump | 2pcs ( in-built ) mute type pump |
| Voltage | 220V(110V), 50Hz |
| Power | 200W |
| Weight | 70kg |
| Package volume | 0.51 cube meter |

Package List:
1) SMT Desktop Pick and Place Machine *1
2) Nozzle*4 (503, 504, 505, 506).
3) SD Card*1
4) SD Card reader*1
5) Power Cable *1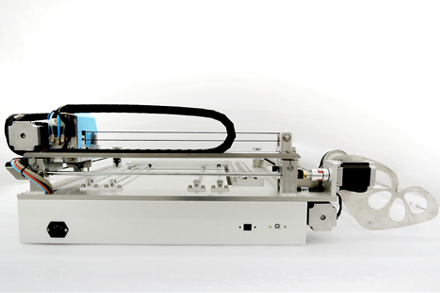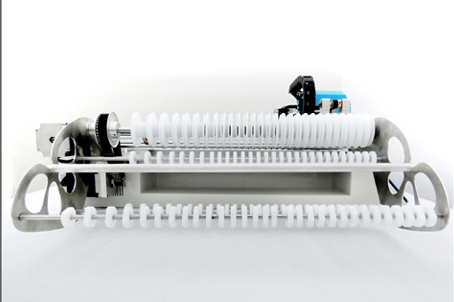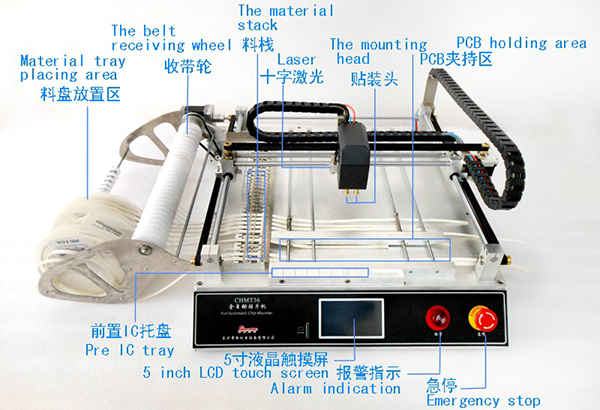 CHMT36VA (Vision + 29pcs Feeders) Desktop Pick And Place Machine
One of the CHMT36VA buyers is willing to share his German Language software if you need a German version, welcome to leave a message.
CCD system to place IC , 220v and 110v English version HMI