Mini Beads Lathe Machine
Features:
Specially designed for the home DIY enthusiasts, small and portable size with strong power.
With 7 levels of power adapter enable you to adjust the rotating speed easily to meet different cutting speed.
High quality aluminum alloy base and pure steel structure drill chuck.
Super large torque ball bearing motor, maximum rotating speed up to 9000RPM providing ultra strong cutting power, with low noise, you can use it at home.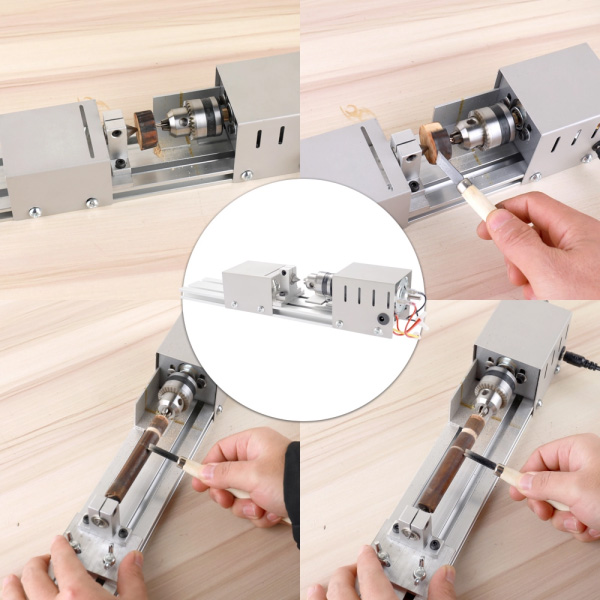 Material: Aluminum Alloy
Color: Silver
Power: 7 levels of the power adapter
Motor speed: 4000-9000rpm
Voltage: DC12V-24V
Product dimension: 300*60*70mm
Chuck Clamping Range: 0.6-6mm
Swing Diameter: Max 50mm
Matching Saw Blade Diameter: Max 50mm
Package list:

1 * Mini Lathe Beads Machine
1 * Speed Control Power Supply (12-24V)
6 * Wood Carving Blade
1 * Screw Thread Fixed Needle
3 * Hex Shank Fixed Needle
1 * Collet Wrench
1 * Hexagon Wrench