Z8000M Mini Multi-function Combination CNC Machine Tools 8 in 1
Features:
This kit can be assembled into 8 kinds of machines with different function- jigsaw, wood-turning machine, metal lathe, milling machine, drilling machine, sanding machine, hand-held machine, drilling machine with dividing plate.
Only one kind of machine can be assembled each time.
Motor case and headstock are jointed.
Built-in overheat protection to assure the safe operation of the device.
Processing materials include wood, plastic, aluminum, copper and other soft metal.
Special Design of the Saw Blade guarantees the safety in use, protect your skin from injury.
Main parts: headstock, central block, jigsaw base, jigsaw casing, motor blade, gear, woodturning chisel base, cross slider, big slider, drilling lever, drilling table, jigsaw table, connection piece, tailstock, sanding paper panel, dividing positioner, vice(all of the parts above are made of metal), drive belt cover, grinding wheel, wheel guard.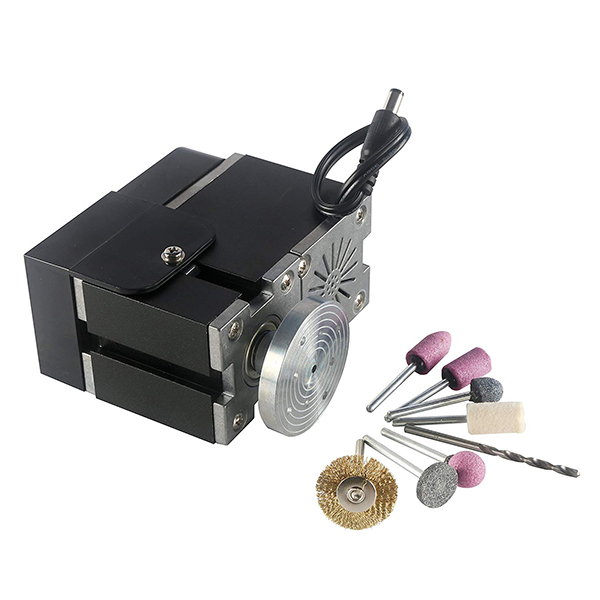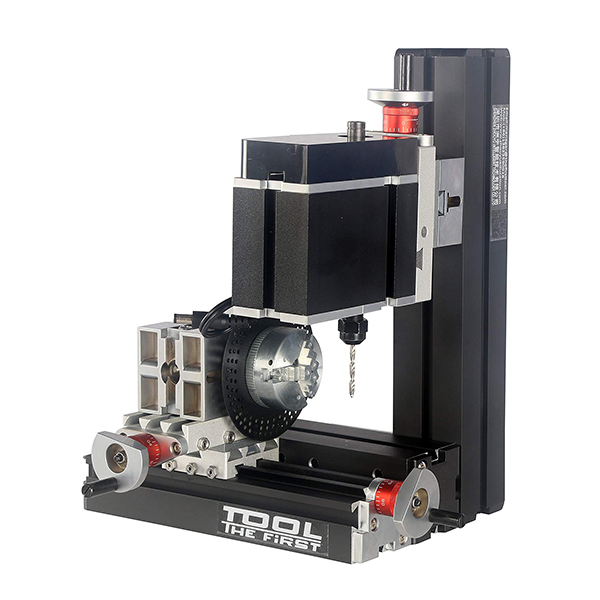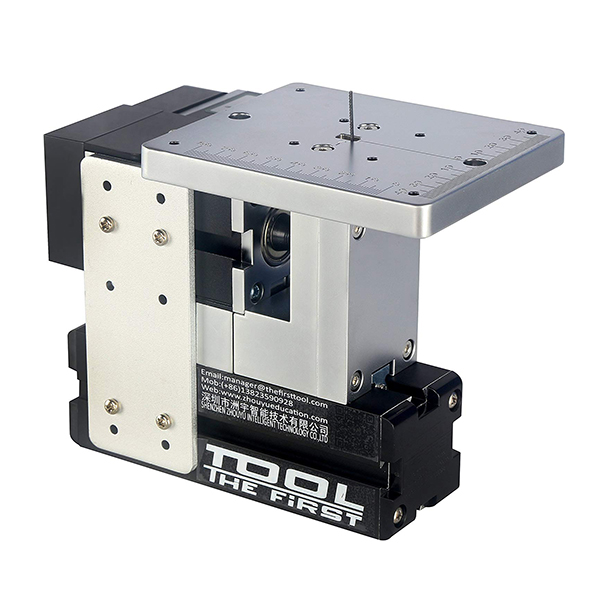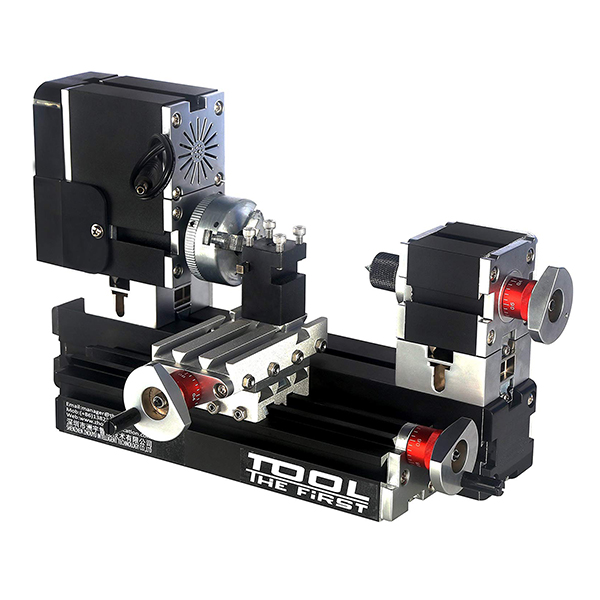 Technical parameters:
1.Motor speed: 12,000rpm/min(optional choice 20,000rpm/min)
2.Input voltage/current/power: 12VDC/5A/60W
Switching power input: AC110V-240V
3.Jigsaw working table size: 90*90mm
4.Maximum working material diameter of metal lathe and woodturning lathe: 50mm
5.Working material length of metal lathe and woodturning lathe: 135mm
6.Center height of metal lathe: 75mm
7. Slider travel: axis X 145mm, axis Y 32mm, axis Z 32mm
8.Collets: 1-6mm
9.Drilling working table size: 123*100mm
10.Maximum workpiece size clamped by vice: 50mm
11. Maximum workpiece diameter clamped by three-jaw chuck: 50mm
12. There are three circles of holes on the dividing plate and each circle with the same ratio holes(36,40,48). We can choose them as needed.
13.All the machines are safe touch except milling machines. It requests to be used under parents or teacher instruction when the milling machine is being used by the kids.
14.Working material thickness of jigsaw: hardwood 4mm, plywood 7mm, soft wood 18mm, aluminum 0.5mm, acrylic 2mm.