Aluminum heat sink size 7*7*10mm, 10*10*10mm, 14*14*8mm, 17*17*8mm, 18*18*13.5mm, 20*15*15mm, 22*22*25mm, 23*23*10mm, 28*28*9mm, 37*37*6mm
Note: The back side is affixed with 3M-8810 heat conductive adhesive, covered with a light blue film, and the protection film can be peeled off when it is used.
How to use: First, clean the surface of the required electronic components to ensure that there is no greasy or sundries, and keep the surface dry. Then remove the protective film on the back of the heat sink and carefully stick the heat sink to the required heat sink. Press a few times to ensure even force.
Description: Now not only CPU heat is very large, including North and South Bridge chips, graphics chips, memory, sound card, and other main chip heat is also growing, this place can not directly add fans, so the use of heat sink to enhance heat dissipation Become the most feasible way.
Suitable occasions: router, computer motherboard chip, memory chip, memory chip, network card chip, hard disk chip all kinds of computer electronics chip auxiliary cooling.
Heatsink for Makers Kit, sensor kit, open hardware, etc.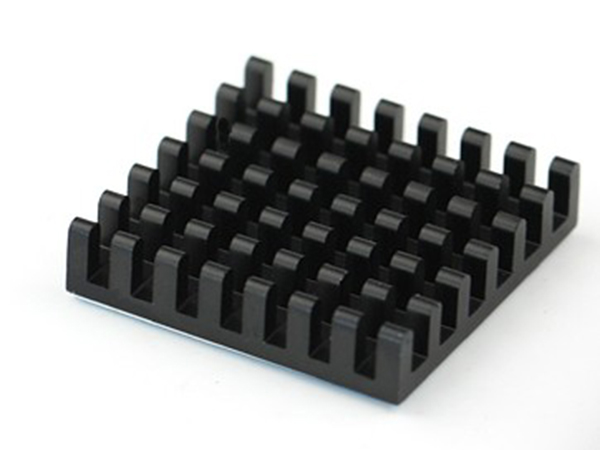 New supply: i-HS191912 matt black industrial thermalloy heat sink with 3M Tape