SMD Component Counter
Technical Parameters:
Function: 200CM 600PCS / min
Rated power: 30W
Count: -99999 to 99999pcs
Material pulley diameter: any SMD tape pulley size can be used
Material interval: 2,4,8,10,12,16,24,32,44,56mm cycle set
Material width: 8,12,16,24,32,44,56mm
Adjustable speed SMD parts counter Features:
1. the operation is simple, quickly really set the function.
2. can be preset the number of parts, easy to point material, hair and picking operations designed for SMD material with parts design.
3. positive and negative can count, accurate calculation of the number of zero error.
4. can be installed scanning gun and bar code printer to facilitate the management of operations.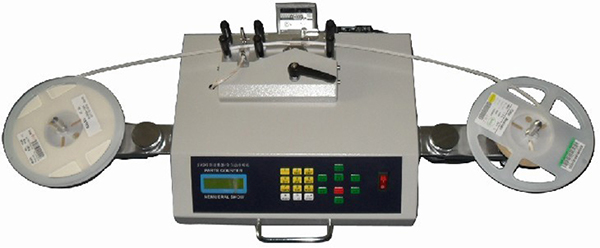 70-260V AC wide range power input suitable for worldwide users.