MKS TFT 2.8Inch Full Graphic Smart Controller
2.8 inch full graphic touch screen, support USB and SD card.
Reserved Wifi interfaces, increasing Wifi interface board supports Wifi.
Can be used on Ramp1.4 and record customer base launched MKS series motherboard.
The master program without modification, plug and play, support Marlin, Repetier, Smoothieware firmware.
Support for power off and on continuing printing.
Support running out filament detection.
There are custom function button left.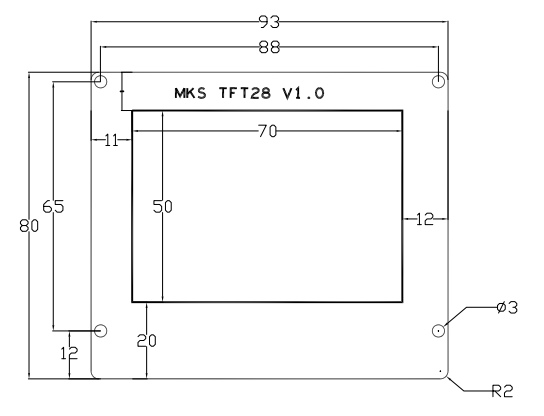 New arrival: MKS TFT32 LCD Controller