Idler Wheel

It works great with GT2 48 Tooth Pulley for 9mm Belt.
The idler wheel has 2pcs 698ZZ Ball Bearings. It has a 10mm width flat area with dual flanges for Timing Belts.
It can be used as Idler for up to 9mm width Timing Belts.
Inner Bore: 6mm or 8mm
Outer Diameter with Flange: 40mm
Belt on Diameter: 30mm
Width: 18mm
Bearing:698ZZ for 8mm bore and 626ZZ for 6mm bore
Height: 19mm, 10mm width for belt.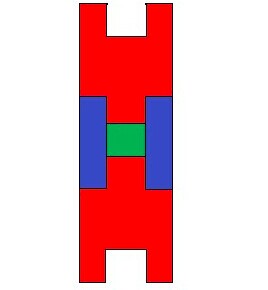 16 Tooth 5mm Bore Pulley
20 Tooth 5mm Bore Pulley
24 Tooth 5mm Bore Pulley
48 Tooth 5mm Bore Pulley
9mm wide idler pulley
9mm wide open ended gt2 belt