440C SUS MGN9 Linear Rail and Carriage
MGN9 linear rails with a standard carriage
Material: stainless steel 150mm, 200mm, 250mm, 300mm, 400mm long MGN9 linear rail
1 piece of MGN9 standard carriage 30mm long, hole center distance 15*10mm.
200mm rail with carriage 16USD, 250mm linear rail n carriage 18USD, 300mm rail with carriage 20USD, 400mm rail n carriage set 23USD
New arrival: MGN9-1H-300, MGN9-1H-350 MGN9 L350mm linear rail with long body carriage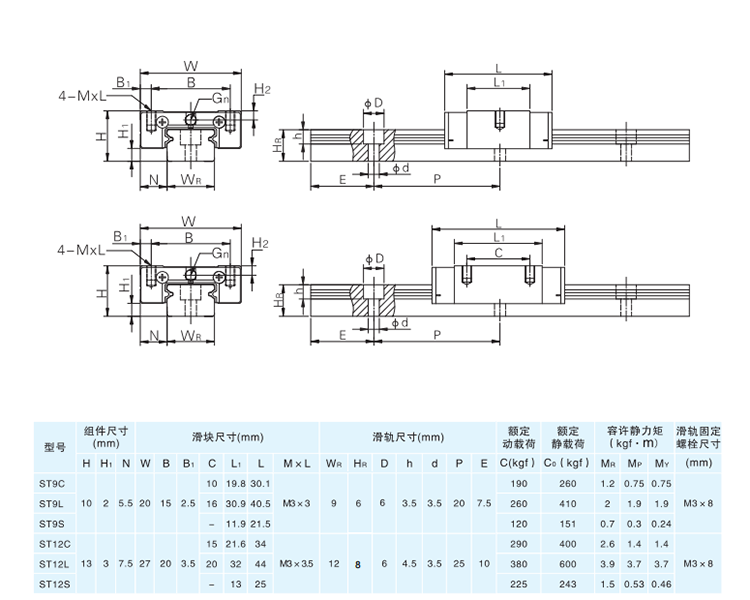 The linear rail is a quality substitute for IKO linear rail.
End to end hole center, long body 40.5mm carriage hole center distance left to right 15mm and front to rear 16mm, other CUSTOMIZE requests please write us.
Note: the thickness of the stainless steel linear rail is 6mm which is different from HIWIN standard linear rail of 6.5mm.