Stainless Steel Linear Rails
China made quality linear rails MGN12 series
Material: stainless steel 440C
200mm, 300mm, 400mm, 500mm n 600mm long MGN12 linear rail
1 piece long body MGN12 carriage
200mm rail n carriage 20USD, 300mm rail with carriage 24USD, 400mm rail with carriage 28USD, 500mm line guide 30USD, 600mm rail n carriage 32USD
The linear rail is a quality substitute for HIWIN linear rail.


Why option 440C Stainless Steel Linear Rails?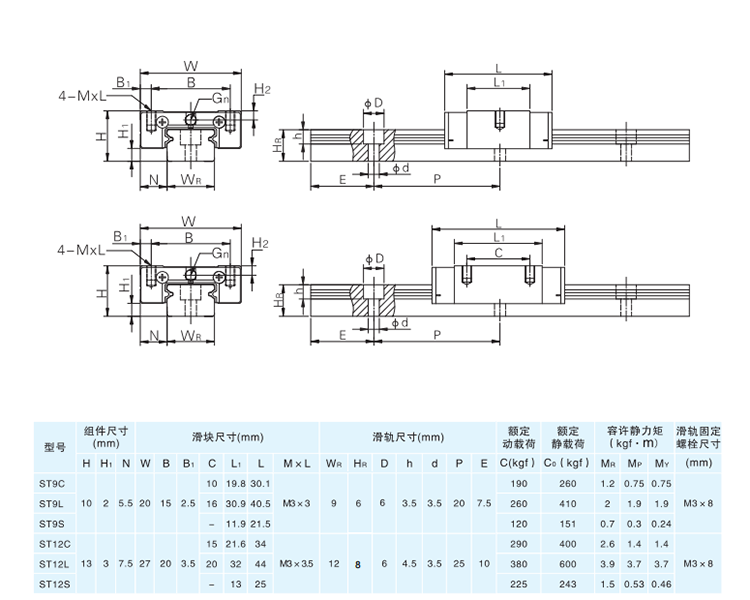 In the above photo from left to right, you can see are 3 months, 6 months hardened steel linear rail, and 6 months 440C SUS linear rails in the same circumstance of 45-80% moisture Shanghai. The condition of the linear rail tells that the hardened steel is getting rusty easily while the 440C SUS does Not. And also the SUS linear rail can reach a higher precision request of 0.03mm
Customize cutting request end-to-end hole center distance, carriages per rail, bulk order for miniature narrow linear rail MGN5, MGN7, MGN9, MGN12, MGN15, and MGN20, please write us an email or leave us a message online for a quote.
Custom length can be arranged per order request 50mm to 1500mm, standard carriage or long body carriage one piece or pieces.
New in stock supply: 2H-400 and 2H-600 which are 2 carriages per rail.