DIGG precise benchtop injection molding machine
The latest version User Manual Digg Injection Molding Machine
The old version User Manual for reference.
Two years ago a demo video of Delrin Injection Molding
The max mold platen size for the Digg Injection Molding Machine is 300x120x30mm, 30 grams, and 25cm3 (cubic centimeters) (Thanks to Spyker Workshop's check back).

Description: The machine is micro and improved one compared with traditional injection molding machines, it's small and easy to be moved, it's suitable for the production of small samples for academic usage or DIY. The product includes a mold clamping part, sol injection part, body, heating systems, control systems, and charging device. It's simple to use with little noise and no pollution; 110V or 220V AC single phase can be used in any electric field.
Plastic companies or institutes of plastics can use the injection molding machine for dumb-bell test pieces, it was designed for. But as per experience from Spyker Workshop, it's a great production injection molding machine for small piece mid-volume production.


Tensile specimen, three-point bending specimen, Izod impact energy specimen GB standard, or ASTM standards are available.
The injection molding machine comes with Digg-Plate which is China's standard tensile test specimen plate.
Digg-D638, Digg-D790, Digg-D256 are specimens of ASTM standard specimens for tensile test, flexural test, and Izod impact test, etc. For details, you could refer to
https://www.researchgate.net/figure/ASTM-D638-Type-IV-Tensile-Test-Specimen-Details_fig5_314253059
Digg-AIM is a module for an automatic injection out instead of the standard manual plate which is the Tensile Test Specimen mold plate only.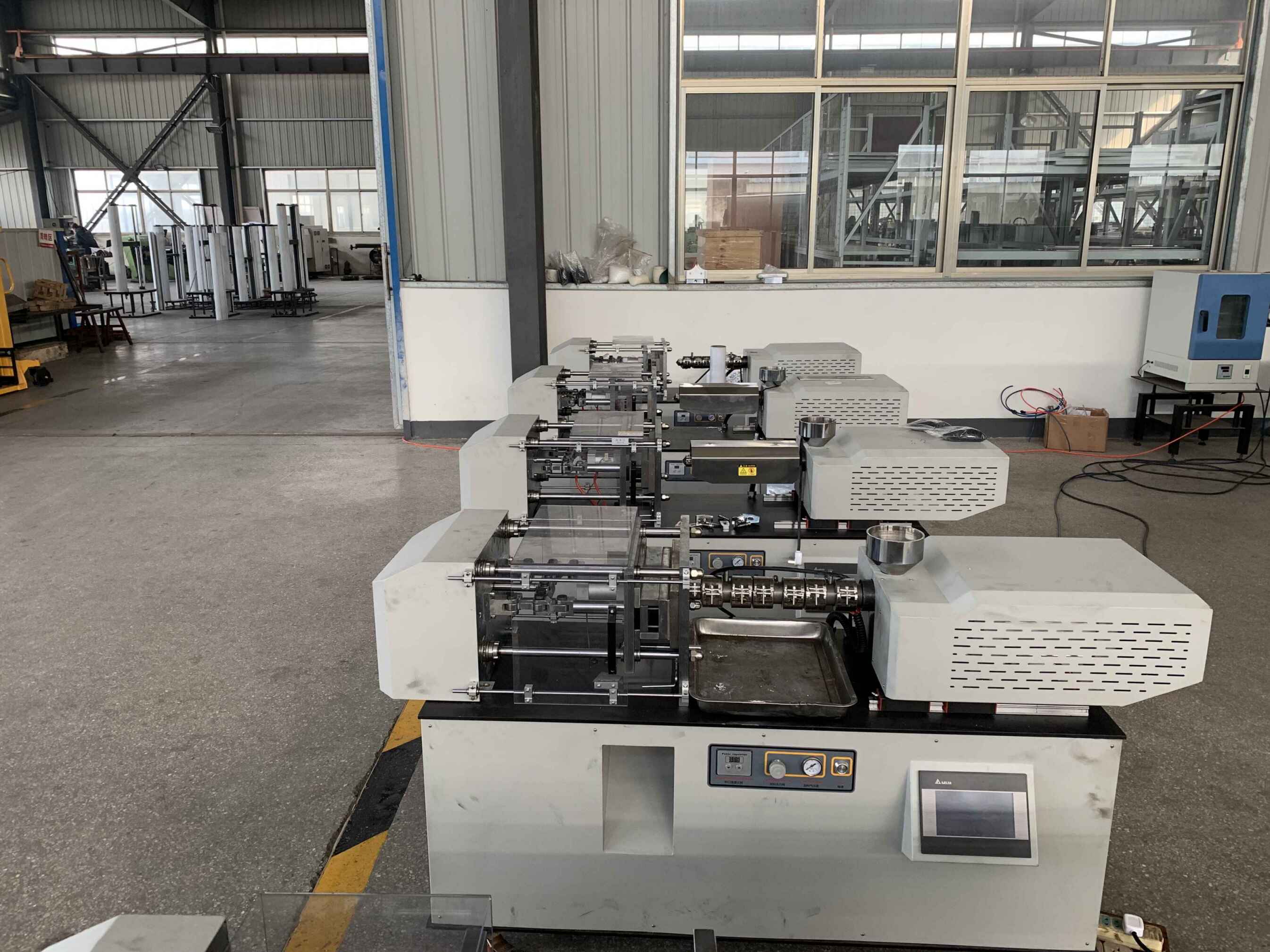 The latest supply unit is Version 3 with Chute where ejected parts can slide down to a bin.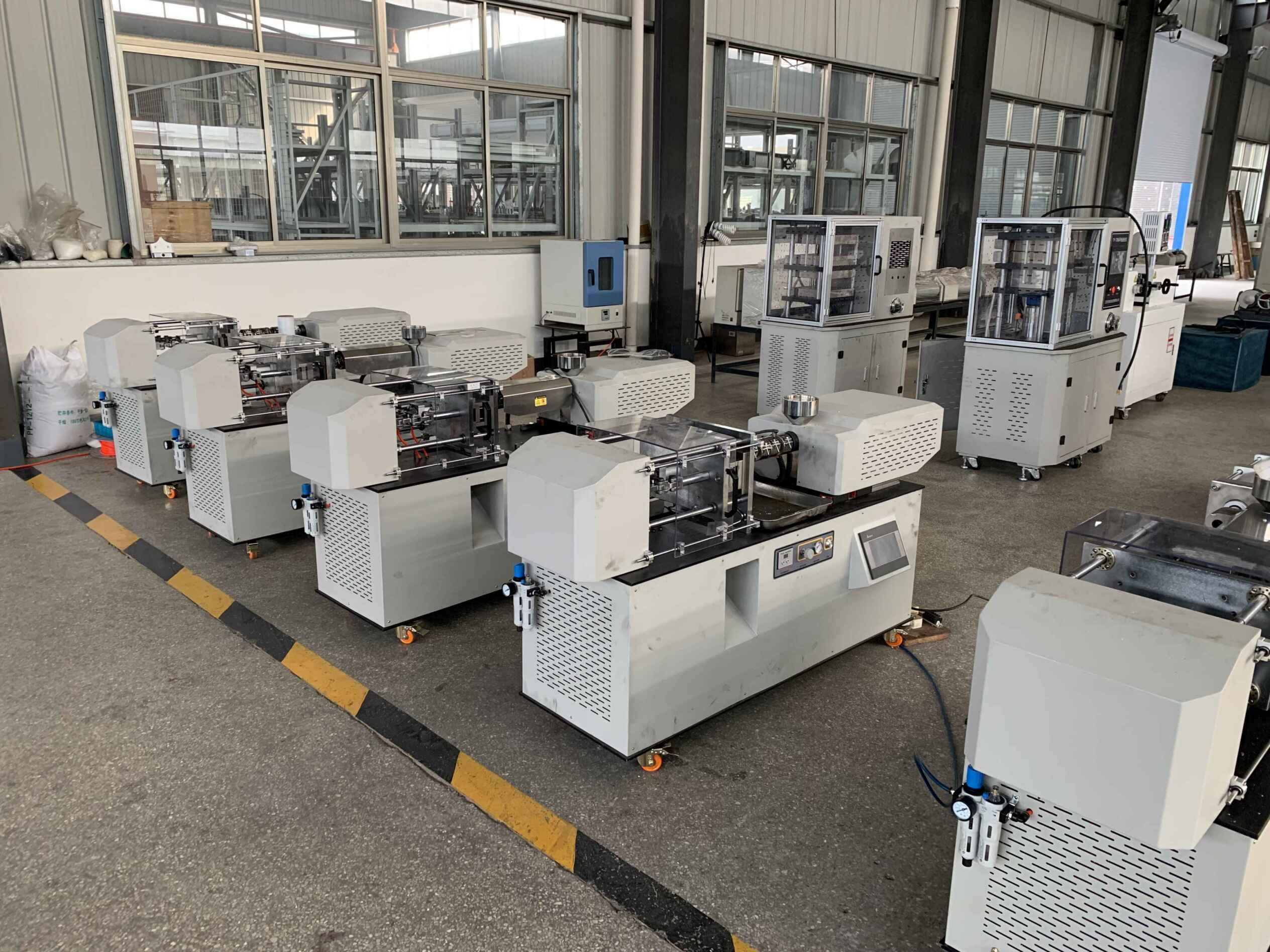 Technical parameters
Net weight: 380Kgs
Wooden case packaging weight: 430Kgs
PLC (touch screen, HMI) human-machine interface Taiwan Delta Electronics
Solid State Relay Japan's Omron
Planetary deceleration system Taiwan Matsuoka Seiko
Feed torque 25.4N.M (servo motor + planetary reducer)
Pressure ≥ 0.8Mpa
Displacement resolution of 0.1mm
Displacement travel 0-80mm
Feed speed 1-130rpm
Open mold trip (about) 82mm (without mold)
Injection force (about) 1800kg
Injection volume (about) 30g/25 cubic centimeter (limpid car needs custom times the force system)
Highest temperature One / two zones 360 ° C Three zones 180 ° C
Temperature control accuracy ± 0.5 ° C (constant temperature)
Power / full load power single AC 220V ± 10%; 50HZ; 2200W
Screw diameter 25mm
Corinth column spacing 210 * 196mm
Dimensions 580 × 580 (floor 850) × 1700mm
Packaging Size:1700*800*800mm
Heating ring power 400W × 3 pcs
Plastic, thermoplastic, or resin materials engineering plastics like PP, PE, PVC, ABS, etc.

Product pricing:
USD 300 customized fee needs to be added for 110 voltage.
Besides this machine, you will need to match an air compressor. Normally customers buy air compressors themselves.
Other parts will be free in the packing list:
One set of dumbbell tensile bars, one set of impact spline, One plate chromatography, sample sizes can be customized.
Lead Time: within 10 working days after payment.
Deep Review on this Desktop Injection Molding Machine by Spyker Workshop (over 1 hour)