Small batch production plastic molding machine
0.7-2.9 Oz/20-80 grams per shot, 22.6-92 CM3 shot volume
Features of the Servo Injection Molding Machine
Double cylinder balanced injection system;
Multi-stage pressure &speed injection;
Back pressure adjustment device;
Low-pressure mold protection;
Single hydraulic core pulling and inserting;
Multiple hydraulic ejector knock-out;
Mechanical, electrical safety device;
Auto lubrication system;
Hydraulic pressure full proportional control;
Computer control system;
Molding data memory system;
Automatic mold adjust function;
Energy-saving with servo motor;
Small Injection Molding Machine specifications please find the following link
https://drive.google.com/drive/folders/1GANHLaLKaKWKI6JfecFJyKh8lSN3HMac?usp=sharing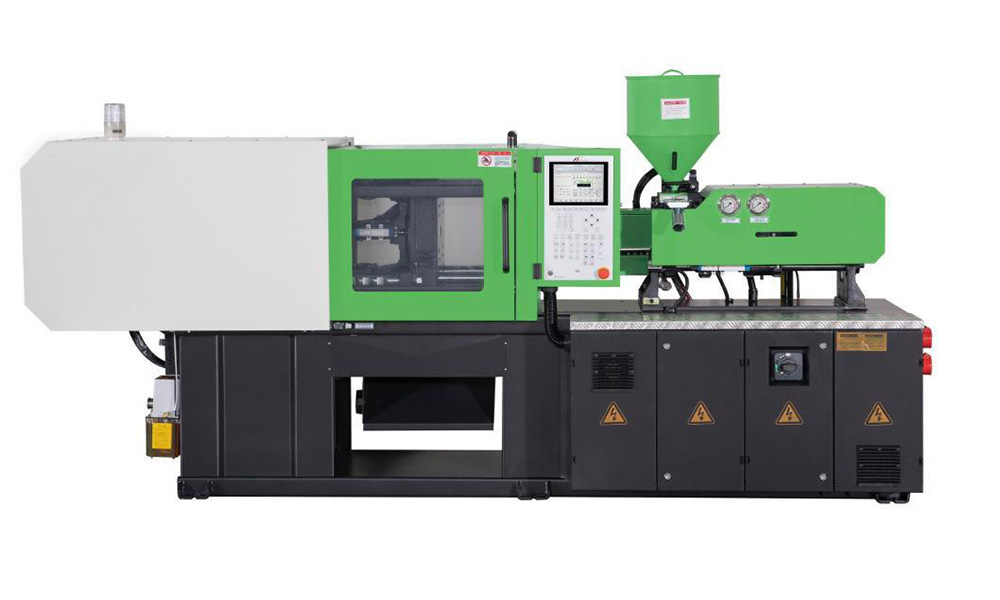 Techmation Q8 Controller is adopted for easy comprehension. Detailed user interface and a manual can be found below on Google Drive.
https://drive.google.com/file/d/1BAGuPdbsC-I8bTzmc4FgBlVrDIi5k5P5/view?usp=sharing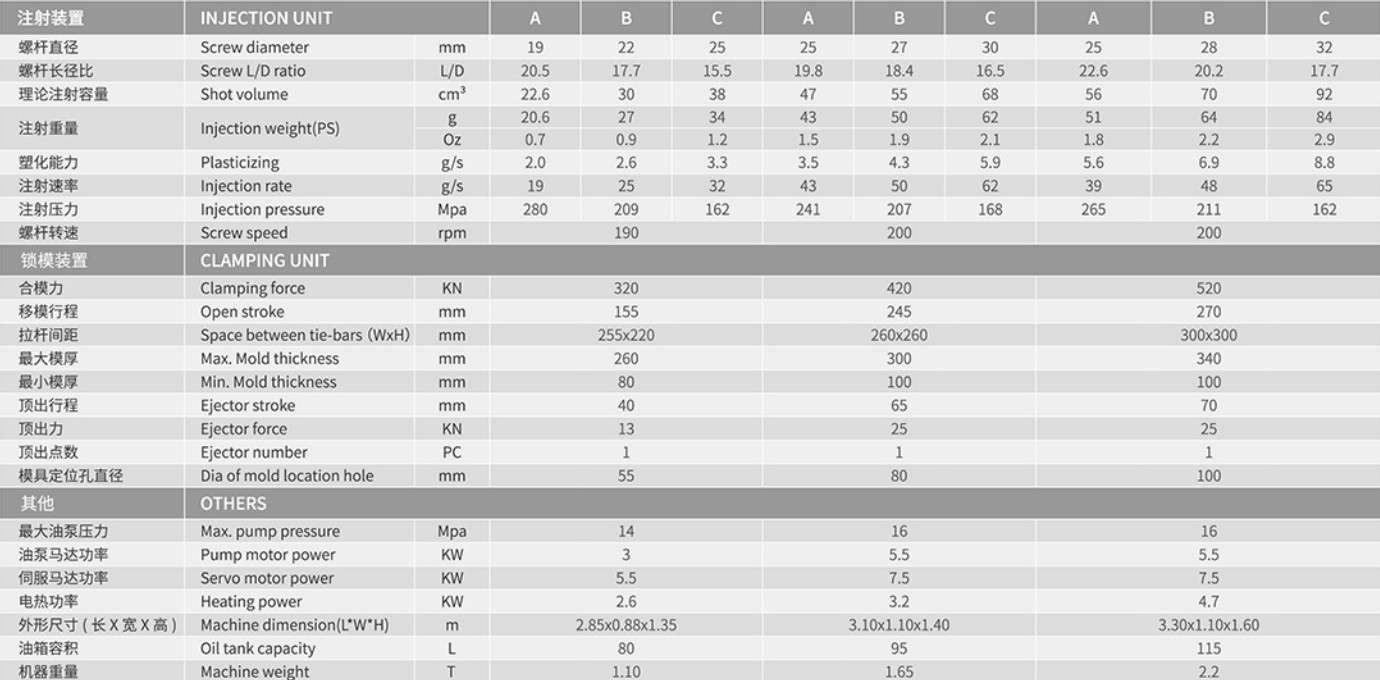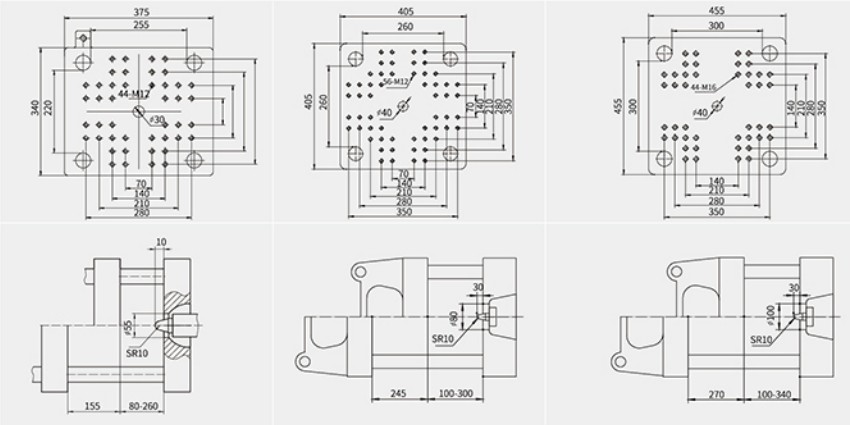 Servo Injection Molding Machine
What is Servo Injection Molding Machine?
The traditional injection molding machine is using AC motors. In a Servo Injection Molding Machine servo motors are used in place of the normal AC motors. Servo motors can be used on all the drives of the machine, like pump motors and injection unit drives. Servo motors have many advantages over normal AC motors, higher reliability, energy-saving, etc.
Run test before packing and shipping.