20mm screw, barrel, screw tip, check ring and nozzle for injection molding
3D files are available at the following link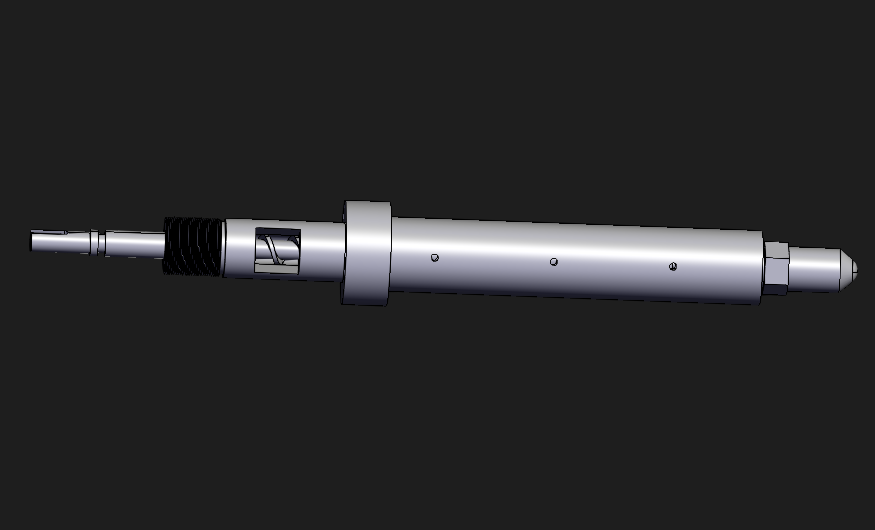 https://grabcad.com/library/20mm-injection-molding-screw-and-more-1

Nitrided steel 38CrMoAl
Screw bimetallic depth 0.8-1.2mm
Barrel bimetallic depth 2.2-2.5mm
The hardness of nitration HV850–1000
Chromium-plating depth 0.05 - 0.10mm
Material Application
1)General Plastics
2)ABS, PA, PC, PE, PET, PP, PS, EVA, PU, PVC, U-PVC, etc
3)PA + GF(Glass Fiber)
4)Flame-resistant Reinforced Plastics
5)Modified Engineering Plastics
6)All kinds of Mixed Recycled Material(in Scrap or Granule), etc
Old design short version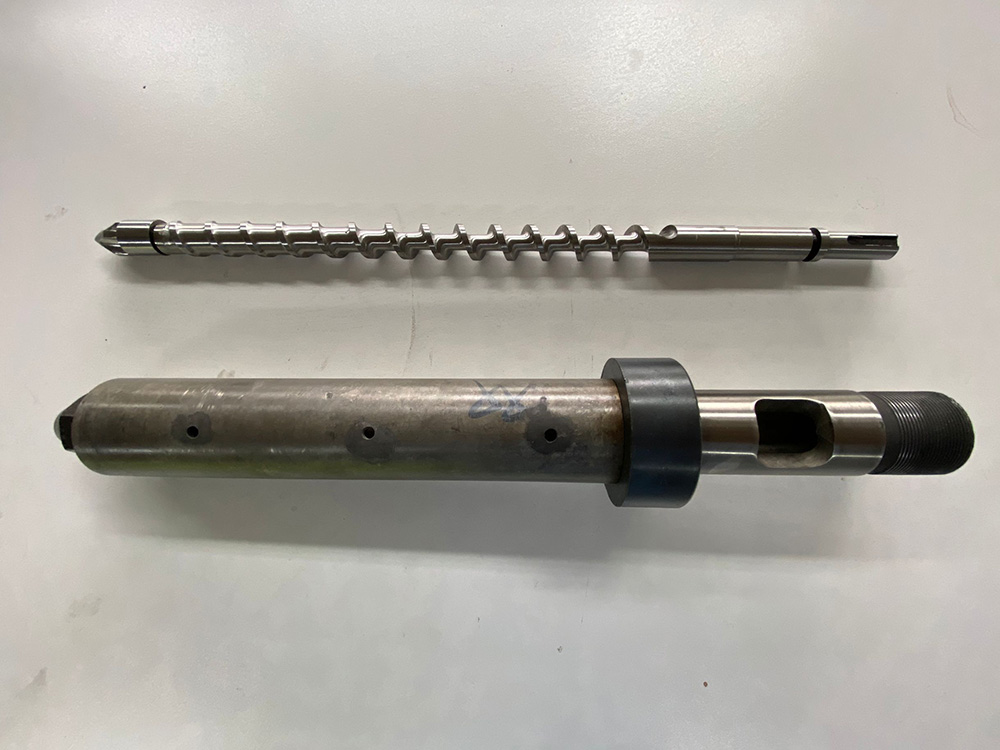 Holes for the thermocouple are pre-drilled, water cooling ring is pre-soldered for pellet inlet cooling. The screw diameter is 20mm with a screw tip and a check ring for injection purposes.


Custom manufacturing service for Injection Molding screw, screw tip and so on components.

Digg-IM20 is a set of screw, barrel, screw tip with a check ring, and the nozzle for RDGInjection injection molding machine.