Desktop nose wire extrusion line
PPE personal protective equipment? Below is all for Laboratory. Desktop production line for melt-blown fabric extrusion and nose wire extrusion.

The desktop SJ25 extrusion line with special Customized DIE is for single metal core nose wire or full plastic nose wire production
Automatic equipment to extrude medical mask nose clipping (bridge) wire as per PPE (Personal Protective Equipment) request during COVID-19 outbreak the pandemic.
The Nose Wire is used for disposable face masks.
There are kinds of nose wire for different face masks, N95 or KN95 use aluminum nose wire, plastic nose wire PE, single metal core nose wire with plastic coating of PE.

This SJ20 extrusion line can also be used for wire cable coating of plastic for mouse or other kind of cables with metal core.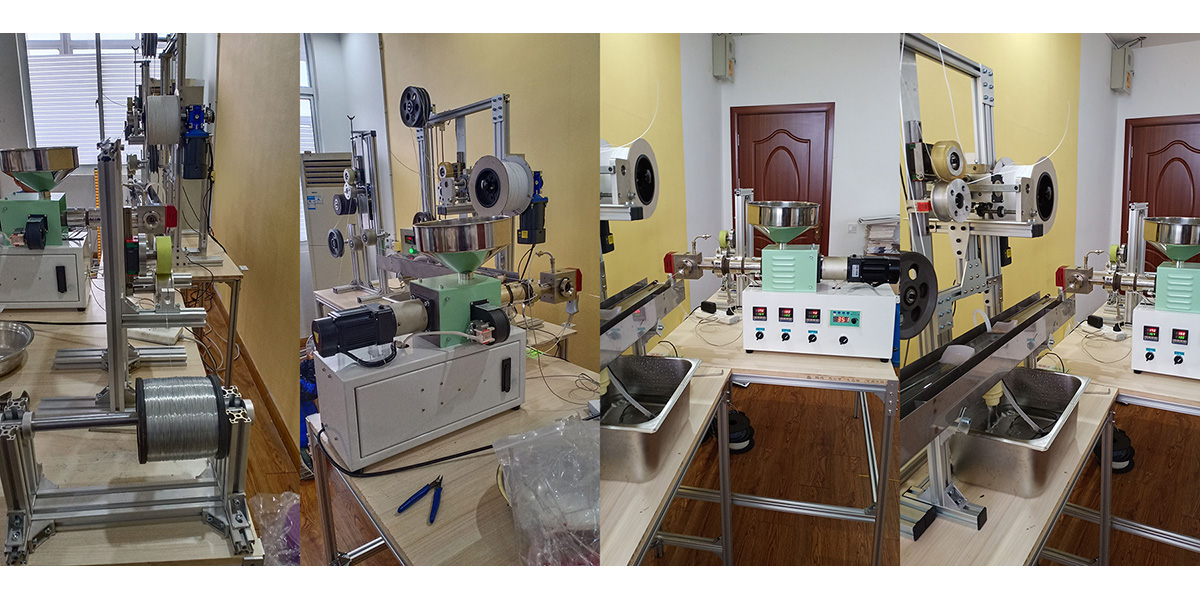 Melt blown nonwoven or cloth for respirator vertical extrusion line is coming soon.
The extrusion production line is suitable for precious plastic project as well, metal core PE coated wire can be used to weave basket like Customers in China domestic.