NEMA17 30mm length body for DyzeXtruder
Step angle: 1.8 degree
Rated voltage: 3.36V
Two phase bipolar, rated current 1.2A
Resistance per phase 2.8 Ohms
Inductance per phase 3.5mH+-20%
Holding torque 240mN.m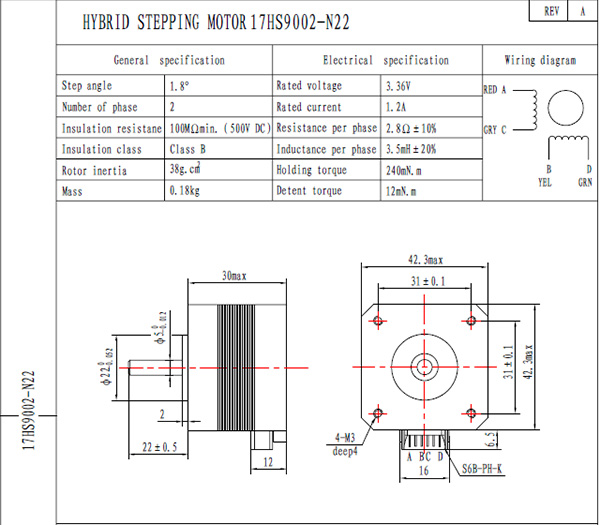 The motor is chosen to match the maximum torque tolerated by filaments. The motor won't grind your filament and will prevent any damage inside the extruder.
Round shaft to have a gear press in as the drive gear.
Option single flat D shaft for applications where you need to screw a pulley or drive gear onto the motor shaft.