Anti-dust linear module or linear actuator
Note: Stepper motor, servo motor need to purchase separately.
RD95S 300mm, 400mm, 500mm working length linear module
1605, 1610 ball screw options are in stock, 1616 or 1620 customized options are on request.
HGR15 linear rail single piece, motor is Not included.
Anodized aluminum frame with anti-dust cover design.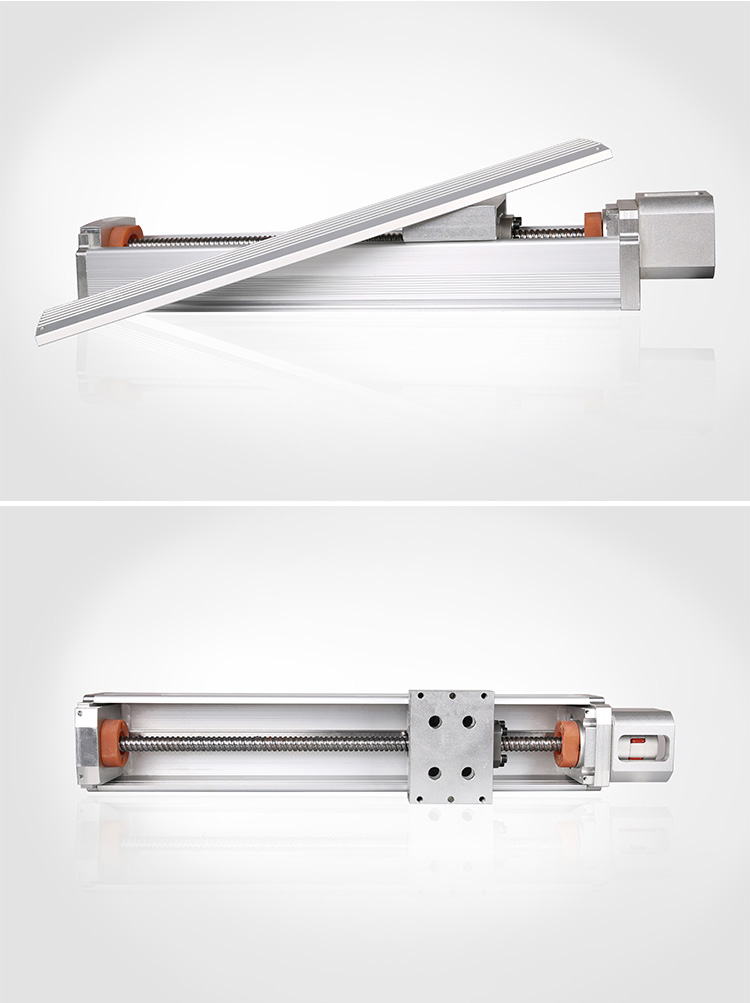 RD120S 600mm or 800mm working length linear actuator
1605 or 1610 ball screw with two pieces HGR15 linear rails.