Hopper dryer for extruder or injection molding machine
Features:
Hot air well-distribute heated wind.
The heat efficiency is high enough to shorten great amount of drying time.
Precise Temperature Controls
The precise temperature controls ensure and keep a high accuracy of temperature.
Save Time and Manpower
As the hopper body and bottom are designed separately, and therefore it is very convenient to clean materials and quite simple and quick to renew materials as well.
The Trustworthy Design for plastic granules extruder or injection molding machine.
Fine exterior, solid construction.
Shorten the material-melting time greatly helps to speed the spouting.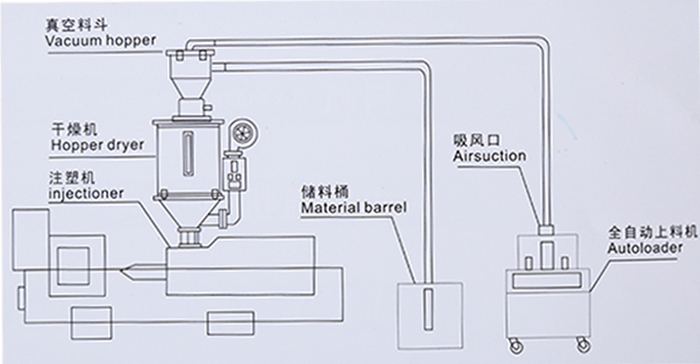 Capacity 12Kgs, 25Kgs or 50Kgs, 2.2Kw, 3Kw and 4.5Kw which is applicable for Injection Molding Machines 30-60g or 125-500g shot or plastic or filament extruder.