Stepper Motor Linear Actuator
Motor type: Stepper Motor
Working voltage: 9-36V DC
Limit switch: built-in
Working frequency: 10%, at most 2 minutes continuous working.
Protect grade: IP54
Factory set performance: 7mm/s and 500N pull force.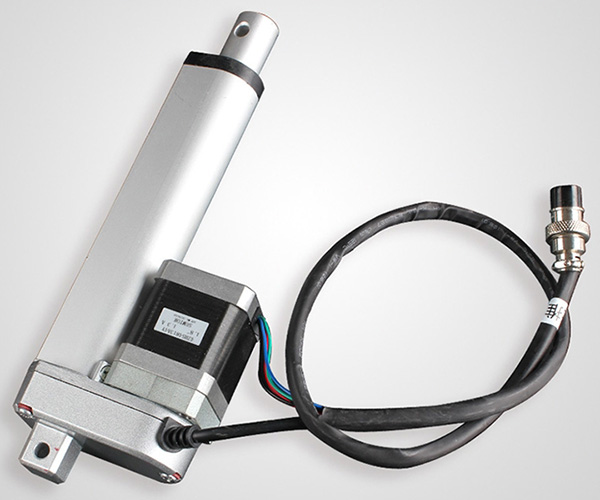 When talking about linear actuator, the 12V or 24V classical linear actuator we mean the most.
Why using stepper motor?
The traditional linear actuator which use brush DC motor or burshless DC motor, even though with limit switch but it can not position to stop. By using stepper motor, the linear actuator can be controlled by standalone stepper controller.
You can set when you want to open the window, how deep and when to close the window even though you are Not at home, that's future life, IoT.