China ground ball screw
Ground ball screw diameter 8mm, pitch 2mm
Machine end for 6mm bearing support
0802 ball screw nut as per drawing
Material: GCr18 size from 0401, 0501, 0502, 0601, 0602, 0801, 0802, 0803, 0804, 0805 1001, 1002, 1003, 1004, 1201, 1202, 1203, 1204, 1205, 1210, 1402, 1403, 1404, 1405, 1602, 1603, 1604, 1605, 1608, 1610, 2002, 2003, 2004, 2005, 2006, 2010, 2020, 2502, 2503, 2504, 2505, 2510, 2512, 2525, 3205, 3206, 3208, 3210, 3212, 3216, 4005, 4008, 4010, 4012, 4016, 5005, 5010, 5012, 5016, 5020, 6310, 6312, 6316, 6320, 8010, 8016, 8020, etc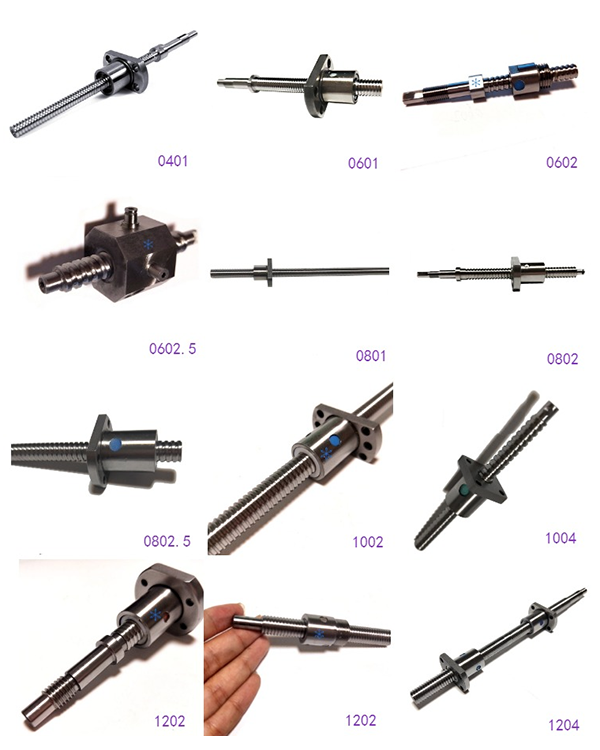 Rolled 1204, 1604, 1605, 1616, 2004, 2005, 2020, 2040, 2505, 2510, 2525, 3205, 3210, 3220, 3232, 4005, 4010, 4020, 4040, 5010, 5050, 6310, 8010, 8020 ball screw available.
Note: 0802 ground ball screw in stock as per drawing, ball bearing or support unit are Not included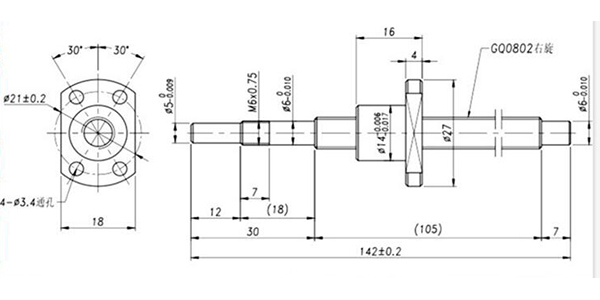 Custom order of ground ball screw, MOQ is 10 pieces per size and the lead time is about 15-20 days, thanks.
Ground vs. Rolled Ball Screws, is it a big matter?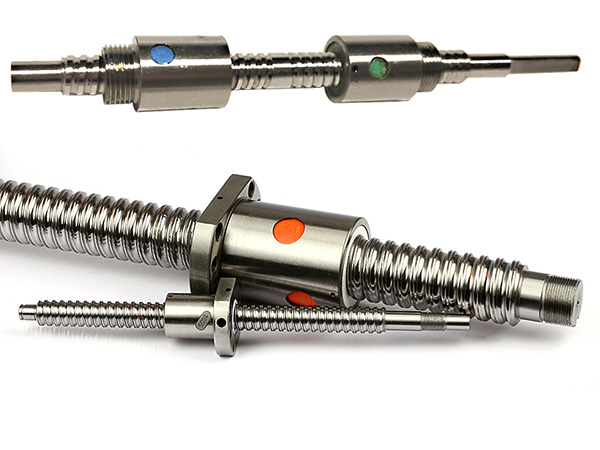 The rolling and grinding processes produce different surface finishes.
A rough surface finish is problematic in ball screw assemblies because it can result in higher friction and more wear on the load-carrying balls.
The grinding process produces a very smooth surface finish, and in theory, the rolling process does as well. But in reality, screws that are rolled must also be polished in order to remove an oxidation layer that forms during the rolling process. So when considering surface finish, the comparison is not between the ground surface and the rolled surface; it is actually between the ground surface and the polished surface of the rolled screw. The quality of the polishing step, and not the rolling process, determines the surface finish quality of a rolled screw.

0602 2mm pitch 6mm diameter 200mm length with ball screw nut

0802 ball screw standard machine ends EK/FK-EF/FF6
2mm pitch 8mm diameter 200mm length with ball screw nut