Ball screw and smooth rod drive linear module
Nema17 48mm or Nema23 56mm stepper motor
1204 or 1605 ball screw
2080 80mm wide aluminum profile base plate
12mm smooth rod or linear shaft DUAL
Ball screw nut carriage, rigid coupling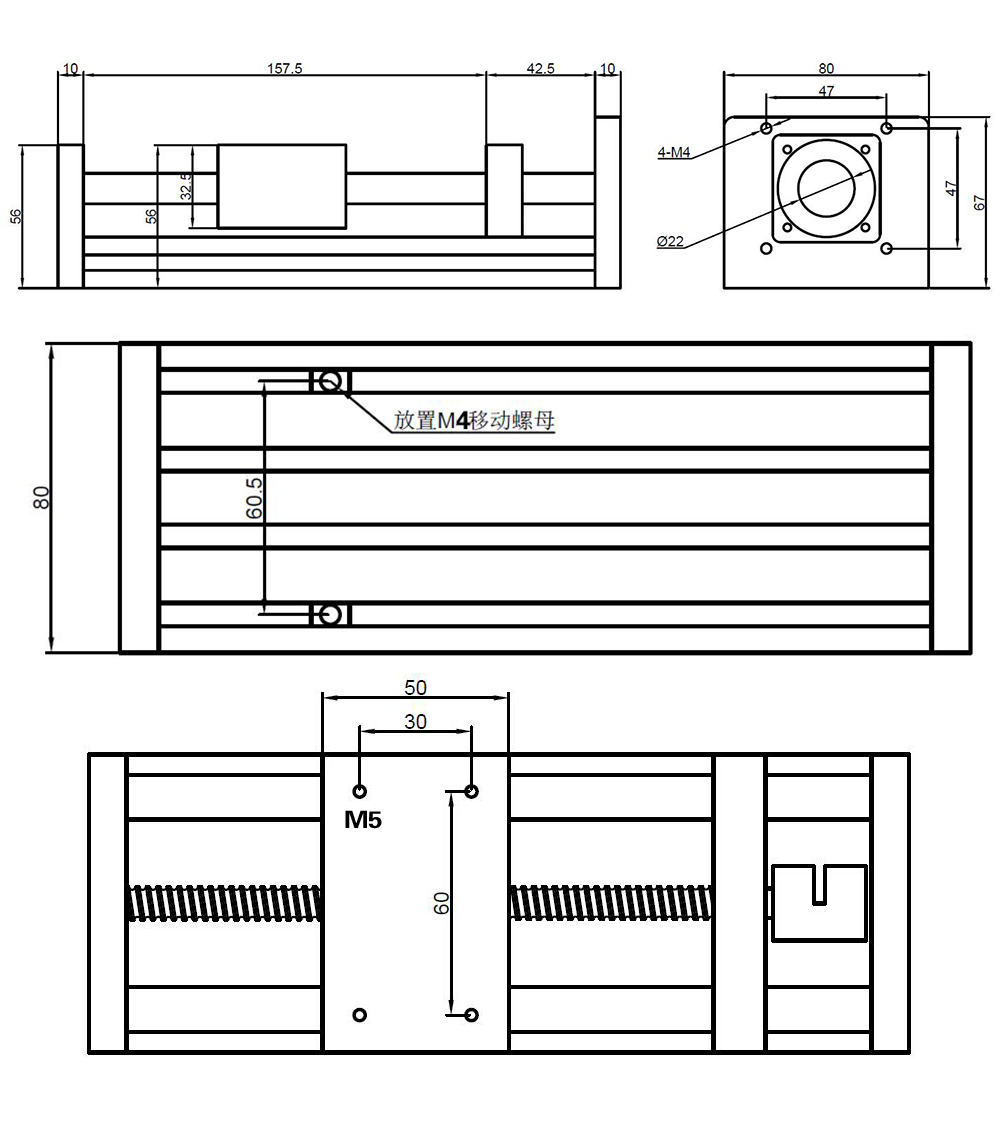 To build a Modular 3D Printer or CNC Router.

New arrival width 90mm wide aluminum profile seat linear module 500mm and 600mm working length
NEMA23 76mm stepper motor is included, if need NEMA34 or 100, 200 and 300W servo motor please contact us before purchase through E-mail, thanks.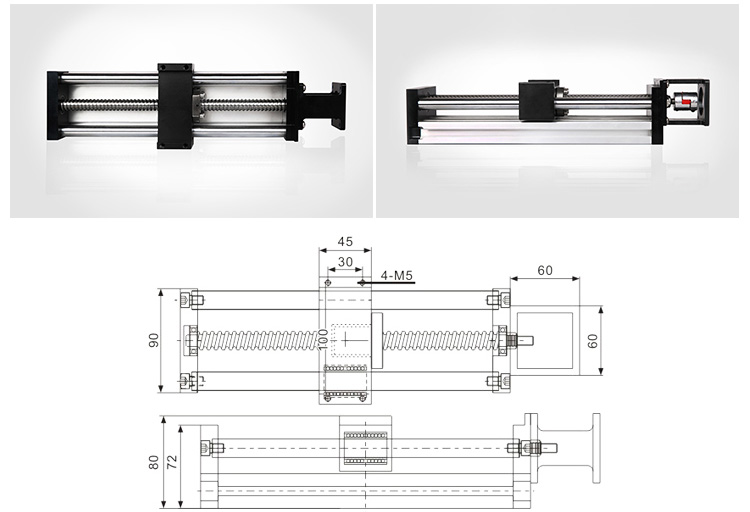 90mm wide above linear module is available in stock.

New design of below is still unavailable