GT2 Pulley, 36 Teeth, 5mm Bore
Part No: GT2-36T-5
GT2 tooth profile 36 grooves 5mm bore Alu pulley is available in Stock.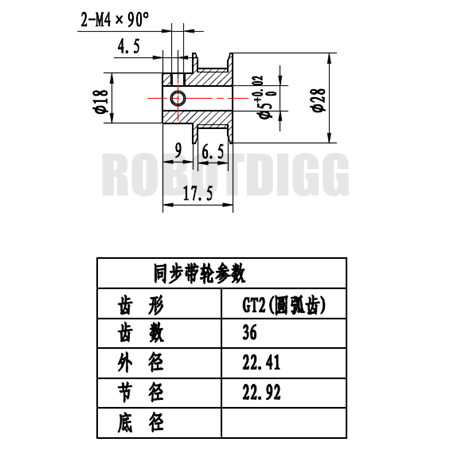 GT2 36 tooth pulley with a 5mm bore is our standard offer for the NEMA17 stepper motor shaft.
If you need an 6.35mm or 8mm bore for a NEMA23 stepper or for the 8mm smooth rod there is enough material around the bore(the Hub) to easily enlarge it by youself.
We have 8mm bore 36 teeth GT2 pulley left in stock from our Machining Service.
36 Tooth GT2 Pulley for 5mm Motor Shaft


GT2 Pulley for Delta 3D Printers, Rostock, Kossel.