Household Oil Press Machine
This is one multi-functional home oil press machine(small seed oil extraction machine), you also can use it for small business. You can use this machine to press almost all kinds of seeds, such as small almond, argan seed kernel, black cumin, camellia seed, canola seeds(rapeseeds), castor seeds, edible purple perilla, flax seeds(linen Aberdeen), hemp seed, jatropha seeds, jojoba seed, moringa seeds, neem seed kernel, okra seed, peanuts, pine nut kernel, platycladi seed, prickly ash seed, pumpkin seed, safflower seed, sesame(black sesame & white sesame), soybean, sunflower seeds, walnut and macadamia nuts. If you want to use it for other seeds, please send us an email.
High oil extraction rate, you can get 400g oil from 1000g peanut.
Easy operation(English manual) and can be continuous work without blowing up or overheat. Mini space and low noise.
Long lifespan, more than 10 years for home use.
Note
Olive oil pressing: must remove the core seed and cut the fresh olive into pieces of peanut size, then could feed into this machine, and that is not so easy like other seed oil making.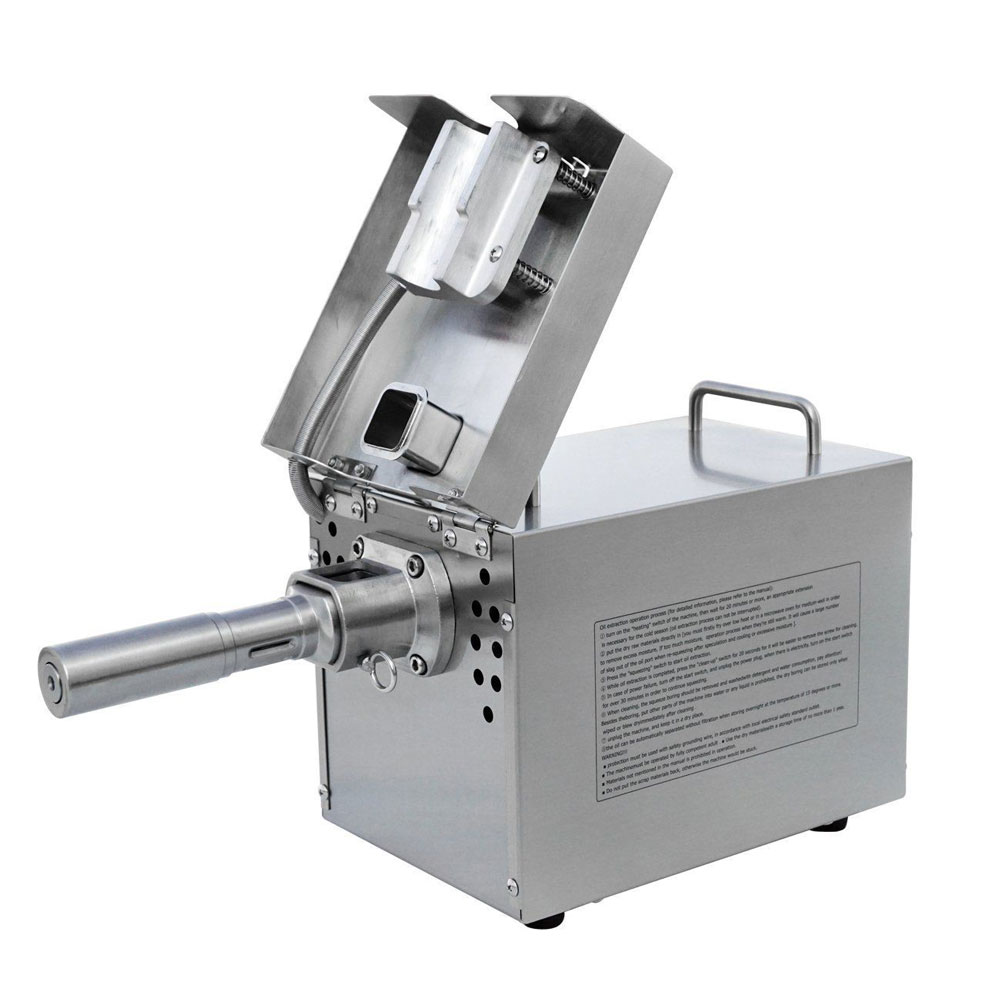 Package including
Machine*1
Hopper*1
Spanner*1
Power line*1
Hard brush*1
Stainless steel oil cup*1
Please note: This machine has AC110V or AC220V, EU, UK, USA, AU plug please tell me which voltage&plug do you prefer(some of the plugs for your reference below), thanks a lot!