SJ35 single screw 3d printing filament extrusion machine and dryer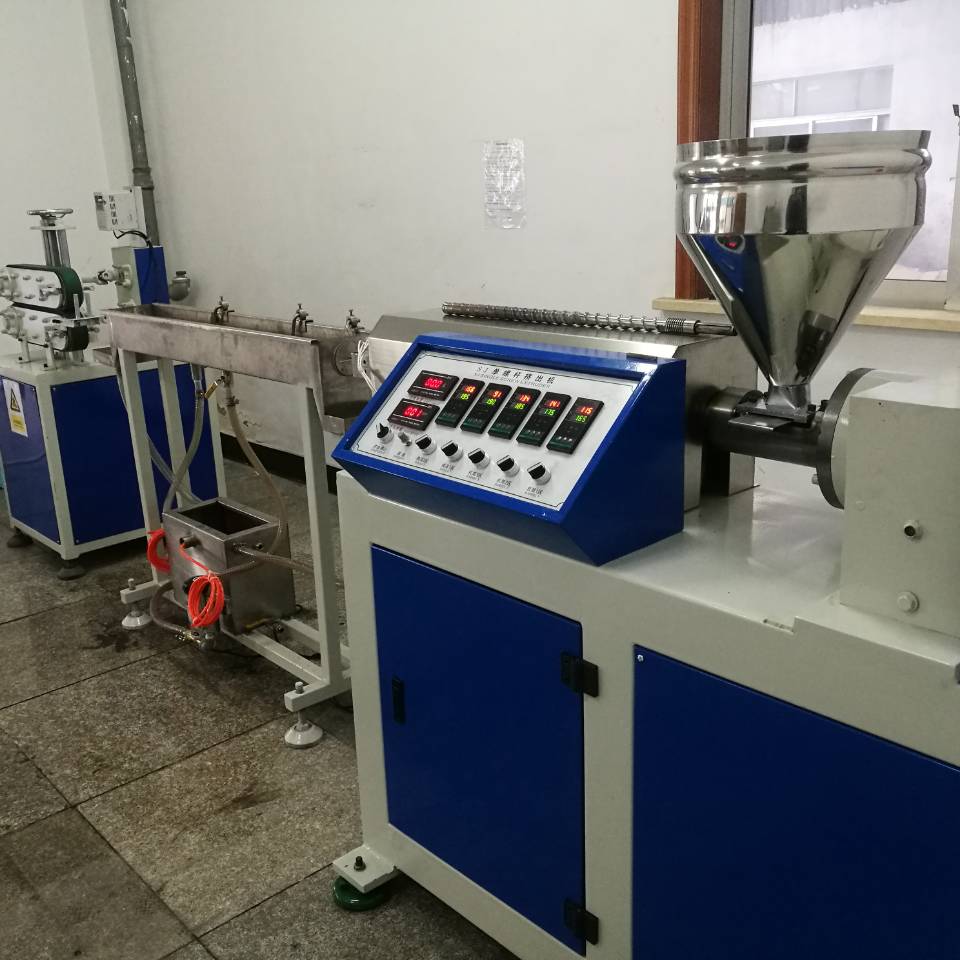 A. Extrusion Screw Parameters:
Diameter: 35mm single screw extrusion machine for abs, pla, etc plastic or bioplastic materials.
Material: Extrusion screw use 38CrMoAIA steel, B / M type, the whole tooth nitriding process, surface hardness HV950 above, their characteristics have a large amount of extrusion, plastics extent of 100%.
L/D ratio: 28:1.
Speed range: 0 ~ 80rpm.
Extrusion amount:. 0 ~ 9KG / H.
B. Lo cylinder parameters:
Material: the use of aluminum-chromium-manganese steel SACM, nitriding treatment, hardness cylinder precision grinding, screw the cylinder surface is higher than the screw thread crest surface hardness R2-R3 degrees.
b. equipped with 5.5KW Siemens Beide motor.
Units center height 1000mm.
C. Gearbox:
The reduction gearbox by precision grinding, having abrasion resistance, low noise characteristics, the machine for 45.
D. Dryer:
a. 50KG type.
Direct-hopper drying, drying temperature efficiency of 100%
Automatic temperature control and the temperature can be set arbitrarily.
E. Heating and cooling:
5-stage heating (paragraph 3 of the fuselage, the nose section with three cooling blowers alternately heated and cooled, mining
Using OMRON temperature controller, the temperature can be adjusted within a range of automatic 0 ~ 399 ℃, when the actual temperature is high
When the set temperature, the thermostat automatically cuts off the power supply of the heating element and is connected to the cooling power hairdryer.
F. Head and Die
a. Free tune with a nose.
Using the new lock type flange, quick and easy disassembly.
G. Power equipment
Host with Siemens Beide Motors, convenient ABB inverter control, speed regulation, stable host.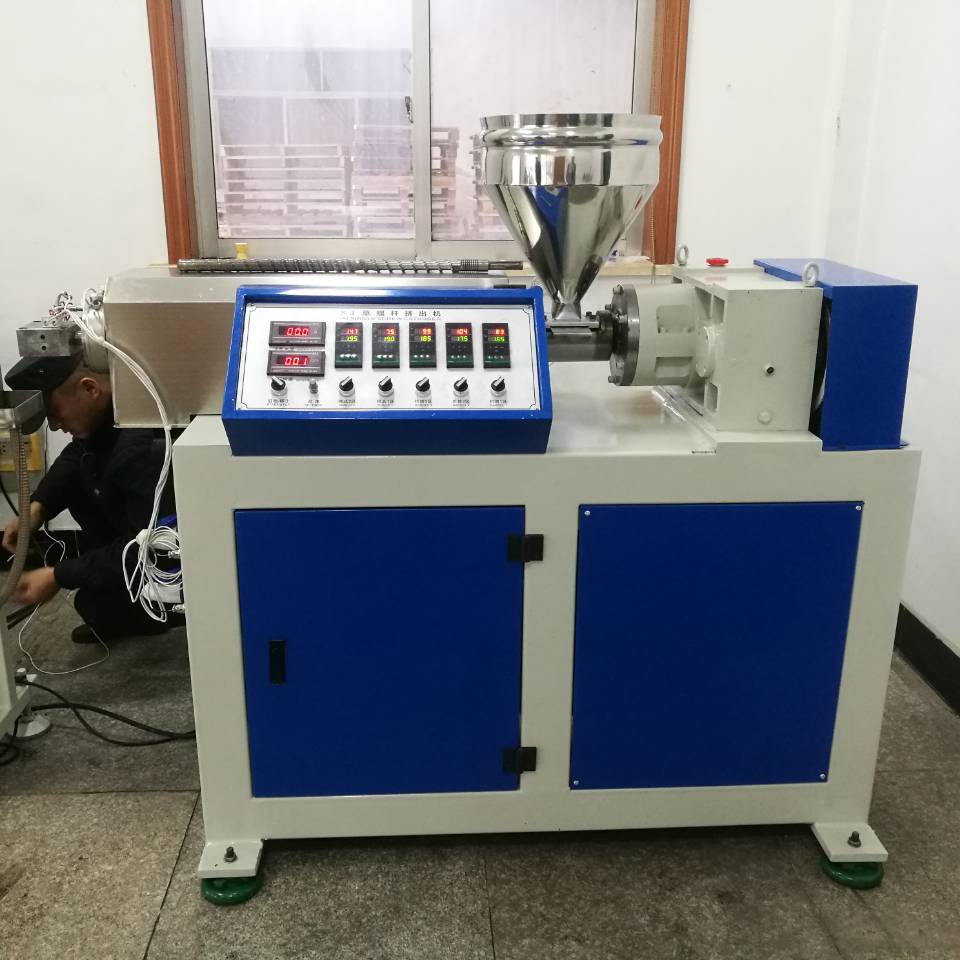 Lead time: 20 working days after payment
SJ25 Single Screw Extruder