MK8 0.4mm Nozzle
Hot End part: Brass Nozzle latest version MK8 for 1.75mm filament, 0.4mm nozzle.
It's the best Nozzle Made in China. It's mirror polished inside the nozzle to reduce jam during printing.
Do you know?
It's time for you to replace your MK7 Extruder with MK8 0.4mm Nozzle.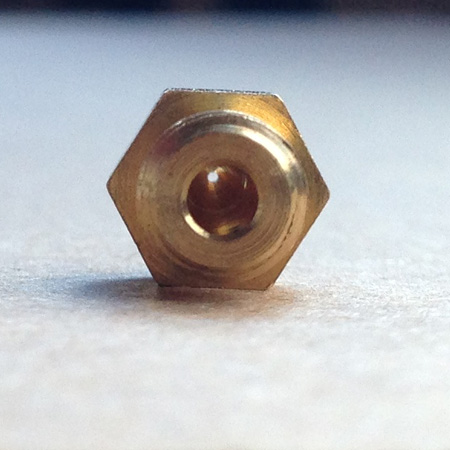 The above photo is RobotDigg origin of MK8 0.4mm Nozzle.
The best Brass Nozzle from China.
New coming: Sink input 0.4mm nozzle


Different requests on 3d printing nozzle


New arrival 0.25mm, 0.6mm and 0.8mm MK8 Nozzles
1