Motorized dual screw dispensing pump
Stepper motor or servo motor
Two-component Mixture Unit is a discharge equipment that combines two Dispensers, a static mixer, and a mixing block.
Features:
Easy to adjust the mixing ratio and discharge volume.
By controlling the rotation of the rotor, it is easy to control the mixing ratio and the discharge volume.
Stable discharge of high viscosity fluids.
Capable of handling fluids of a wide range of viscosities.
No need for cumbersome post-cleaning processes No dripping and no liquid accumulation keep works, containers and accessories clean.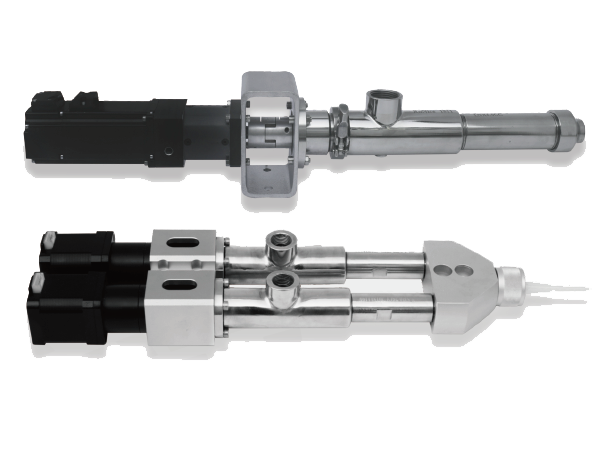 Application
The motorized screw pump are used by manufacturers of the glue dispensing machine which can supply high viscosity glue, epoxy AB glue, polyurethane glue, silica gel, glass glue, etc. Also it's suitable for the food industry, can transport beverages, chocolate paste, syrup, butter and other substances.
Applicable materials: epoxy resins, silicone resins