GT2 Pulley 32 Teeth 10mm Bore
Tooth Profile: GT2
Tooth Number: 32
Bore Diameter: 10mm
Gear width: 6-6.5mm for 6mm width gt2 open end belt or closed-loop gt2 belt.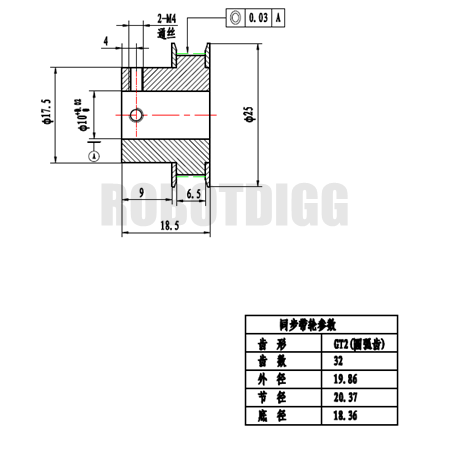 If you use a stronger Smooth Rod than 8mm, that must be 10mm. Here it is the 10mm bore gt2 pulley for 10mm smooth rod or shaft. It will be available around the end of March.